Live Reports From Super Bowl XLVI Beginning On Thursday, 2/2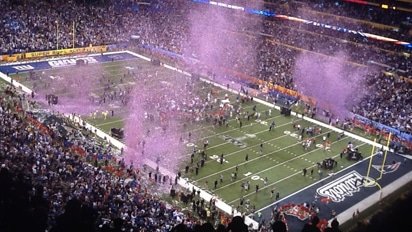 We are flying out to Indianapolis on Thursday to bring the readers our live, up-to-the minute coverage of Super Bowl XLVI and all of the events leading up to Sunday.
To get the news to you instantaneously, our Twitter and Facebook pages will be abuzz. Check in all weekend long for photos and videos from the Media Center, Radio Row, Lucas Oil Stadium and …hopefully a party or two.
Tweets and posts will be flying across the board with all of this so stay on top of it all with us as it happens.
Be sure to follow and friend/like us on our social media sites:
Twitter – http://www.twitter.com/musclesportmag
Facebook Fan Page – http://www.facebook.com/pages/MuscleSport-Mag/118841555951
Facebook Profile – http://www.facebook.com/musclesportmag
Facebook Group – http://www.facebook.com/group.php?gid=113476698670522