The Economic State of Affairs in the Bodybuilding Industry on 1/19 Gregg & Joe Show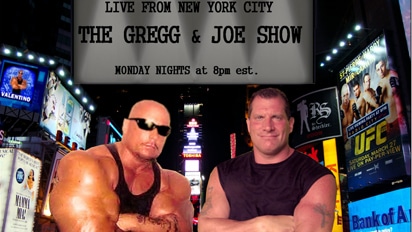 On this week's episode of The Gregg & Joe Show, the co-hosts delve into some hot topics that have been the talk of the bodybuilding and fitness industry. The economic state of affairs of the publications and supplement companies and exclusive contracts for IFBB pros are just a few of them that the boys discuss.
The additions of IFBB pros Colette Nelson and Dana Capobianco to the staff will be announced, as well as more information on the cross promotion with Dave Palumbo and RX Muscle.

So be sure to tune in right here every week on Mondays from 8-9 PM EST.
EXPECT THE UNEXPECTED.
LISTEN HERE: https://www.musclesportmag.com/msm30/GJShow/1-19-15.mp3