SB XLIX Recap, Comedian Ari Shaffir on 2/1 Gregg & Joe Show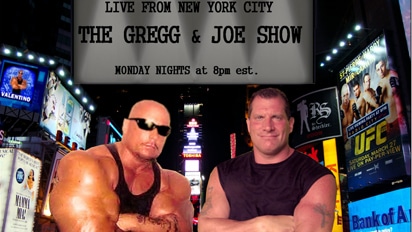 Super Bowl XLIX was one for the ages and the co-hosts talk a little football the day after the big game on this episode of The Gregg and Joe Show. Both are huge sports fans and love playing Michael Kay and Don LaGreca for a day. They also sit down and talk with stand-up comedian Ari Shaffir and a litany of topics are raised, including radical Muslim terrorists.

So be sure to tune in right here every week on Mondays from 8-9 PM EST.
EXPECT THE UNEXPECTED.
LISTEN HERE: https://www.musclesportmag.com/msm30/GJShow/2-1-15.mp3