Seth Gold (TruTV's "Hardcore Pawn") on 2/23 Gregg & Joe Show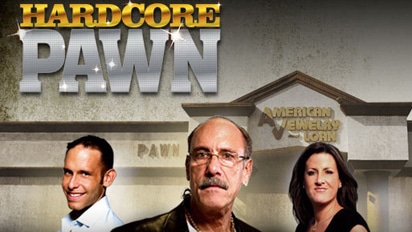 Reality television has made pawn shops as chic as designer clothing shops and TruTV's "Hardcore Pawn" has been one of the main reasons. The series is in its ninth season and is based on a family-owned business in Detroit. Seth Gold's grandfather began it and now his father is the owner, with him and his sister being dad's two confidants and partners.
Gold joins the co-hosts on the 2/23 episode of The Gregg and Joe Show and he will bring the listeners into the American Jewelry and Loan and you will be surprised to hear some of the goings on at the location.
So be sure to tune in right here every week on Mondays from 8-9 PM EST.

EXPECT THE UNEXPECTED.