Confirmed – Victor Martinez Let Go By Muscular Development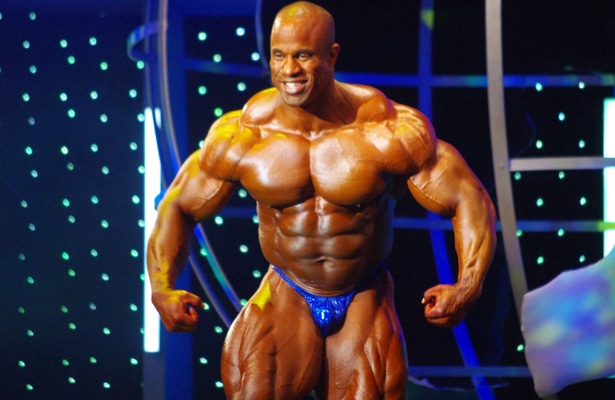 What was a bit of a mystery is now official – Victor Martinez is no longer with Muscular Development magazine. We had asked the simple question last month  if the long time sponsored athlete of the bodybuilding publication was still under contract or not, as the various fan forums in the industry – including MD's own – had been left in the dark on the subject.
We knew that something was amiss when there was no definitive word from the MD "brass." Yes, the industry has gone through a litany of changes and exclusive athlete contracts have become less and less in 2015. But Martinez had been with MD for over a decade and is still a fan favorite.
Our managing editor Gregg Valentino was in attendance this past Saturday at the NPC Northeast Classic, a show in which Martinez was guest posing in. The longtime friends and former MD co-workers caught up backstage with some small talk before getting down to business chatter.
"Victor told me himself that he was let go by MD," explains Valentino. "And he was never even officially notified by anyone there that they were not renewing his contract. No phone call, text or letter. Nothing. He only found out through the grapevine"
Valentino further said that Martinez felt no ill will towards MD head honcho Steve Blechman, noting that he was taken care of during his time away from the sport due to incarceration from his expired travel visa upon returning from an international show.
While Martinez may choose to take the high road, that doesn't take away him being treated unfairly by a company that he gave many solid years to. No one is going to question a decision by an organization when they need to makes cuts (#WhyCutBack), but at least have the decency to pick up the phone and speak to that person man-to-man. And why the secretive nonsense on their message boards when their own readers are asking about the status of their favorite athletes? The same situation occurred with both Evan Centopani and Jose Raymond and the ducking and delaying by MD staff members was comical.
Oddly enough, MD  – amidst all of their cuts – signed Dana Linn Bailey to an exclusive contract recently.