Sad State of Affairs in Bodybuilding on 8/17/15 Gregg & Joe Show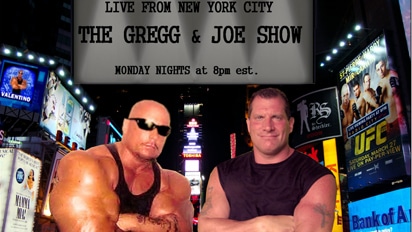 This has certainly been a summer of discontent for the sport of competitive bodybuilding. First, the longtime sponsor and home for the live web stream of the Olympia, Bodybuilding.com, is not going to be a part of the industry's biggest weekend at all – reportedly not even having a booth at the expo.
Then we had the Gary Udit $1,500 press pass tariff and now the Parisos basically performing a self-imposed media blackout. But that's not everything. We have learned that the reason why Kai Greene and Muscle Meds have parted ways os because "The Predator" demanded a million dollar annual salary to hawk supplements that he may not even in fact really use or he would bolt. That may explain why the MHP offshoot has totally erased any and all images of Greene from their website.
This is one episode of The Gregg and Joe Show Presented By MuscleSport Magazine that you will not want to miss.