Rich Piana is Off Steroids…and No Gains Lost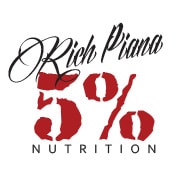 Rich Piana is not using any steroids right now and has not lost any of his gains! Check out this video to see what he is doing and why.
Be sure to SUBSCRIBE to Rich's YouTube channel and check out the Summer 2015 issue of MuscleSport Magazine with our Rich Piana cover feature, as well as the first of his "Takin' Over" column.