Lee Thompson NPC Shows on 10/19 Gregg & Joe Show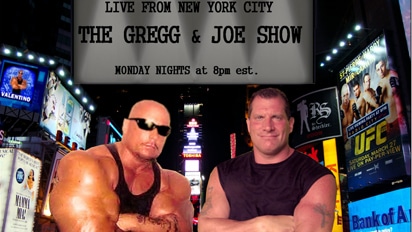 Lee Thompson has split from the NPC/IFBB, started his own organization called NPC Global and publicly ripped a number of people still associated with his old league…but yet still promoted an official NPC show this past weekend. And he has a few more left before the end of the calendar year.
As bizarre as that sounds, it is true and we have yet to hear anything from the higher ups in the NPC other than that infamous one-line statement that NPC Global was not associated with them.
Hear co-hosts Gregg Valentino and Joe Pietaro's views about this subject and more on the 10/19/15 episode of The Gregg and Joe Show Presented By MuscleSport Magazine.