Why Can't Bodybuilding Grow as a Sport? 10/26 Gregg & Joe Show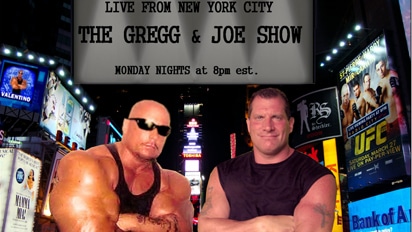 The NFL went through a period of growth more than once before it became the powerhouse that it is today and there were a number of reasons why. Bodybuilding seemed to hit its peak in the 1980s and has gone downhill ever since. Why does it keep missing its mark and not take any lessons from other sports that have been able to take things to the next level?
Hear co-hosts Gregg Valentino and Joe Pietaro's views about this subject and more on the 10/26/15 episode of The Gregg and Joe Show Presented By MuscleSport Magazine. Also available on iTunes.