Rich Piana's Formula For the Perfect Bodybuilder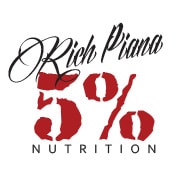 Just what makes up the 'perfect bodybuilder?' That is a discussion that can go on forever and is debatable, to say the least. In this new video, Rich Piana gives his opinion on just what that constitutes.
Be sure to SUBSCRIBE to Rich's YouTube channel and check out the Summer 2015 issue of MuscleSport Magazine with our Rich Piana cover feature, as well as the first of his "Takin' Over" column.