Nspire Launch, Lawsuits & New Arnold Qualification Criteria on 11/9 Gregg & Joe Show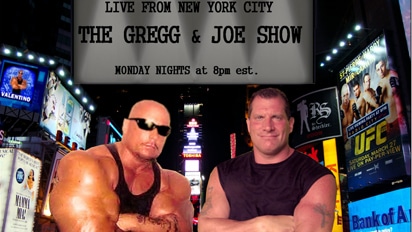 Topics aplenty are on the docket today as the soap opera that is the bodybuilding industry went into warp drive this past weekend. First, the lawsuit volley between Jim Manion/NPC and Lee Thompson/Nspire Sports League will be covered. Then the NSL official unveiling at Muscle Beach will be dissected, as will the new MPD and WPD criteria for the 2016 Arnold Classic (first reported by Christian Duque of Strength Addicts.com).
Hear co-hosts Gregg Valentino and Joe Pietaro's views about this subject and more on the 11/9/15 episode of The Gregg and Joe Show Presented By MuscleSport Magazine. Also available on iTunes.