Pro IFBB? Pro NSL? We're Pro MuscleSport Mag on 11/16 Gregg & Joe Show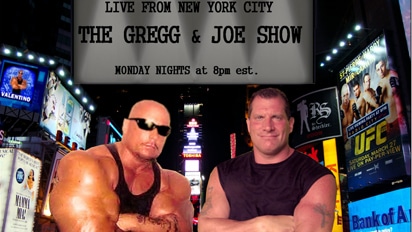 Contrary to popular belief, MuscleSport Magazine is not anti-IFBB and pro-Nspire Sports League, but rather a media outlet reporting the news – for good or bad. In other words, we're pro-MSM and that's it. We want to give our readers a good story and if it's one that pertains to the bodybuilding industry that we cover, we will do so with no restraints like Muscular Development and FLEX have on them.
Hear co-hosts Gregg Valentino and Joe Pietaro's views about this subject and more on the 11/16/15 episode of The Gregg and Joe Show Presented By MuscleSport Magazine. Also available on iTunes.