Ideal Advice for Selecting a Personal Trainer or Contest Prep Coach
By Jennie Laurent, RN, BSN, WNBF Figure, Fit Body, & Bodybuilding Pro – Making the decision to compete or get in shape is commendable but can be overwhelming with a saturated industry of both professionals and those that "pose" as professionals. It is a hefty investment, but if done correctly, it is worth all of the effort and can be a very gratifying and worthwhile experience.
The best advice I can give to any competitor, but especially novices or first time competitors, is to select a coach to guide you through the process. This is in itself a process, a big decision, and one that can make all the difference between having a successful or miserable experience, as I have found out myself when I first started. I have compiled a list of the five most significant factors that should be thoroughly considered before making such a decision.
1) Reputation and credibility – First, a good coach will have a known reputation in this sport. They may even compete or have competed themselves. People know this coach as they have made a good name for themselves. Often times the coach is in demand and may even have a waitlist or will only consider serious inquiries or accept a limited number of candidates. They will likely have some credentials as a testament to their credibility such as certifications and/or health or nutritional degrees, etc. I will note that while having acronyms next to your name is admirable, one cannot stress that success and experience means more and trumps those any day.
This sport is unregulated meaning that anybody can consider themselves a contest prep coach without a degree of any sort. However, personal trainers are required by law to have certifications to provide nutritional and training services. You need to find a coach who is qualified and one that is confident, not arrogant or condescending. 
I prefer to go with coaches who have been personally recommended to me by people I trust who can vouch for the credibility, but this may not always be possible. I always do my homework, almost like a background check. Ask for client testimonials and inquire about client history and success. A reputable coach will have longevity and experience, and should have established success in the sport.
Some people will claim that they have the knowledge to train people or do contest prep, and they may have had prepped people or competed, but this does not make them an expert unless they are truly reputable. You do not want to compromise your health by preparing for a show or weight loss plan that involves outlandish methods or loads of cardio. Again, question everything and inquire about the coach's methods and experience to see if it is something that correlates with your own preferences.
Everyone wants to win but you lose if you sacrifice your health and end up worse than when you started because you suffer metabolic damage or you burn out as a result. That is never worth a title or trophy! Before you find a coach, network and make some friends with some competitors who can guide you to resources that can help you find the best coach for you and what to be wary of. There are certain red flags that will be discussed in further detail, which leads me to the second bullet, accountability. 
2) Accountability – A sound coach is honest and true to his or her word. When you have questions, they have solid answers backed by evidence-based research and personal experience. They are there to guide you and "have your back." You should feel assured that they are truly devoted to you and that you are getting what you are paying for. You want a coach who provides answers and feedback in a timely manner, does not keep you waiting, guessing, or hanging.
A great coach exudes a profound passion for what they do in the sport, and does not treat it like a job. They show enthusiasm and encouragement, and that they are organized, thorough, and knowledgeable. Be cautious of coaches who get defensive if you inquire about or ask questions regarding their rationales our reasoning. Do not select or stay with a coach who belittles your questions or doesn't give you any answer at all and just tells you to do what they say. A great coach will gladly explain why they have you prepping or training a certain way, and I cannot stress enough that it is critical that you understand this for yourself and learn as much as you can for your own benefit.
Do not just simply do anything you do not understand or agree with just because your coach told you to do so. I do not know about most people, but I leave no stone unturned, and there are so many methods and preferences out there. I like to ensure my coach and I are on the same page, and we can have intellectual discussions and not argue about what my plan is and why.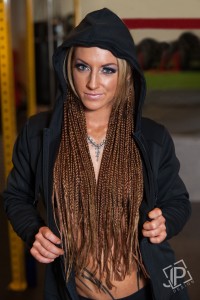 3) Cost – Let's face it, all things considered, having a coach is probably the most expensive part of competing. A full prep can cost upwards of $2000 for a good coach but the average I would say is about $600-$1000 or more. You get what you pay for, so a cheap coach may not be as reputable, but that does not mean that an expensive coach is superior. Shop around and make sure you get the most bang for your buck. Searching for a good coach is like buying diamonds. You can get a cheap diamond of poor quality or a flawless diamond that you're going to pay a lot more for, but may get more quality; it all depends.
As I would recommend to anyone purchasing jewelry that has no idea about cost and quality, I highly recommend you have someone advocate for you before you select a coach. You should have someone help you navigate this so you do not get taken advantage of at anytime. Coaches sometimes offer packages, but ideally you want a coach who can provide all of the services you need which include diet, training, and posing. This is what a comprehensive prep should include, and if the coach does not provide this they should! I would find a coach that is all-inclusive so that you are on the same page, and one person is responsible for your progress and success.
Also, when you do select a coach you want to listen to only that person and trust their methods, as opposed to getting multiple opinions on prep because this leads to conflict and confusion. When you chase two rabbits you catch neither, so pick a coach and a plan and stick to it, unless you feel it is not working and the coach is truly not going to work with you for whatever reason. In that case, abort and find a better coach, preferably using this advice!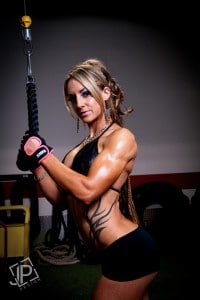 4) Communication – A good coach prepares you to succeed. Competitions can be very stressful, but a good coach will ensure all your questions are answered and you feel ready and fully aware of what you need. They are always available, responsible, and timely. They tell you their door is always open, and you can feel free to ask them questions at any time. They stay after you for progress pictures and feedback, and ensure that your prep is successful and healthy.
You can feel confident that they have your best interests in mind. They are personable and professional, and don't make you wait extensively for answers or do things last minute. They know how to simplify the experience and ensure that you understand everything thoroughly. A great coach shows that he or she cares about your success and not only says this, but proves it.
5) Trust – You need to feel confident that you can trust your coach has your best interests and health in mind. This can be hard when you are on a team or you don't know the coach well yourself. But trust needs to be established first and foremost. This can be initiated as early as a phone interview with the coach.
Assess what vibes you get from them and if they make the time to talk to you and also prove the knowledge they have and any credentials. Are they approachable, kind, honest, knowledgeable, and reputable? It is hard to trust a stranger with your money and success when you are relying heavily on them to be truthful and honest. 
A good coach needs to give you enough time attention, not a cookie-cutter diet and training program and not treat you like a number. Just like any relationship, establishing a trusting relationship is paramount if you are going to have a successful, minimally stressful, and fulfilling experience.
Thank you for reading, and I hope you found this article helpful. Remember do not compromise your health or waste your money, and do not do this on your own. Please share this article with those who can benefit from the information as well, best wishes!
Photos: Jon Priest/JP Photo Design
MORE JENNIE LAURENT
ONLINE BIOS/PUBLICATIONShttp://strengthaddicts.com/Interviews/JennieLaurent.htmlhttp://naturalbodybuildingevents.com/profiles/Jennie_Laurent.htmlhttp://messages.rfos.org/cgi-bin/yabb2/YaBB.pl?num=1419542602Natural Gainz Magazine Bio: http://natural-gainz.com/contributors/Nat Mag Bio: http://www.natural-mag.com/contributors/The Natural Physique Magazine Bio: http://www.thenaturalphysique.net/jennie.htmlBe Legendary Magazine Bio: http://www.belegendarymagazine.com/#!about/c22wySOCIAL MEDIA LINKSPersonal Facebook: www.facebook.com/jennie.laurent.79Athlete Profile Facebook: www.facebook.com/jennielynnlaurentLuvbug Productions/Promotional Models Facebook: www.facebook.com/jennie.laurent.9Instagram.com/mizfitjennieModelmayhem.com Username: Mizfitjennie  ID# 3358951Bodyspace.bodybuilding.com/mizfitjennie/https://twitter.com/mizfitjenniewww.pinterest.com/xmetalfirexxhttps://linkedin.com/pub/Jennie-Laurent/14/b72/725youtube: MizFitJennieVIDEOS, YOUTUBE ETCJokestrap Female Fitness Model Promo: https://youtu.be/9Pgd6WOurgw?list=FLgbjpul545rEM47J5RwZnagJokestrap Fitness Motivation Video: http://youtu.be/7igbqyllvC4?list=FLgbjpul545rEM47J5RwZnagJokestrap Avoid the Gym Chatterbox: https://youtu.be/xzFPhFTI0s4Joksestrap Don't Workout Too Close to the Weight Rack: https://youtu.be/rRd_rzIoSxcJokestrap Girl Scout Cookies: https://youtu.be/n08Wy9H8G_MThe Raynham Channel Radio Show Interview: https://youtu.be/j1TADRT-Ba4The Weight of Gender: https://youtu.be/hmFhrZaNnbICONTEST PLACINGSOCB Spirit of America April 2012 Figure debut, novice, and open 6th placeINBF NE Classic June 2014  Open Figure 6th place, open bikini 6th placeINBF Granite State Open, October 25, 2014First Place Figure, Figure Pro Card earned INBF Monster Mash, November 8, 2014Fit Body Pro Card earnedFirst Place Fit Body Tall and First Place Fit Body OverallFirst place Pro Figure Debut and ShootoutOpen Bikini 4th placeWNBF World Championships, 4th Place Pro Figure Short, November 15, 2014th2015 OCB Spirit of America: Trophy Presenter2015 Fitness New England and Musclemania, May 2, 2015: 1st Place Open Figure, 2nd Place Physique2015 WNBF PRO American Northeast Classic June 6, 20151st Place Pro Figure1st Place Women's Open Heavyweight BodybuildingOverall Women's Bodybuilding and awarded Pro Card