Christian Duque Joins Us on the 11/30 Gregg & Joe Show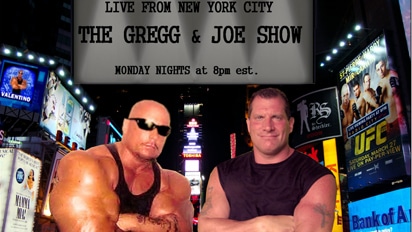 Christian Duque of Strength Addicts.com joins us again this week and we will discuss a litany of topics such as the new muscle size letter sent out by IFBB president Jim Manion, what to expect from the new men's classic physique division and the Matt Meinrod/Project Bodybuilding – Chris Aceto/RX Muscle 'debate' that may never end up taking place.
Hear co-hosts Gregg Valentino and Joe Pietaro's views about this subject and more on the 11/30/15 episode of The Gregg and Joe Show Presented By MuscleSport Magazine. Also available on iTunes.