Furious Pete & Rich Piana – Motivation At Its Best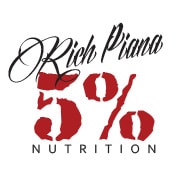 Two big names get together at Muscle Beach when Furious Pete sits down with Rich Piana to shoot the shit. Pete is a cancer survivor and the two discuss motivation and not letting anything stop you from reaching your goals in life.
Be sure to SUBSCRIBE to Rich's YouTube channel and check out the Summer 2015 issue of MuscleSport Magazine with our Rich Piana cover feature, as well as the first of his "Takin' Over" column.