Why I Started Taking Steroids – Rich Piana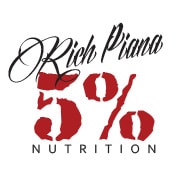 Everyone who has used steroids has their own reason why they started in the first place. Rich Piana of 5% Nutrition delves into that topic as it pertains to himself and it's his personal opinion that he needed to do  – whatever it takes – to place first. Second place sucks; it just means that you're the first loser.
Be sure to SUBSCRIBE to Rich's YouTube channel and check out the Summer 2015 issue of MuscleSport Magazine with our Rich Piana cover feature, as well as the first of his "Takin' Over" column.