Shallow Talent Pool For NPC Nationals on 12/14 Gregg & Joe Show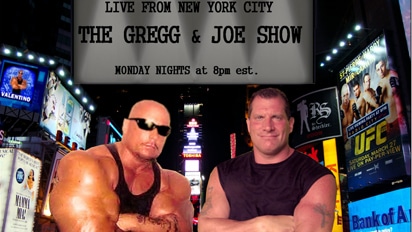 Sergio Oliva, Jr. was the overall winner at the recent 2015 NPC Nationals and deservingly so. But this show was apparently top heavy, judging by the caliber of the competitors that didn't fare as well as The Myth's offspring. In fact, some of the bodybuilders appeared as is they wouldn't place well even if they took the stage as a physique competitor.
Hear co-hosts Gregg Valentino and Joe Pietaro's views about this subject and more on the 12/14/15 episode of The Gregg and Joe Show Presented By MuscleSport Magazine. Also available on iTunes.