Gregg & Joe Christmas Show 12/21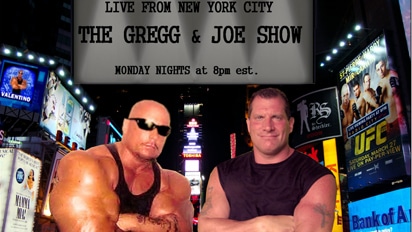 In the holiday spirit, we take a week off from talking about bodybuilding to chat about some funny family memories from Christmas. Yes, Christmas. We are not politically correct and if that word offends you, please go fuck yourself.
Hear co-hosts Gregg Valentino and Joe Pietaro's views about this subject and more on the 12/21/15 episode of The Gregg and Joe Show Presented By MuscleSport Magazine. Also available on iTunes.