4 Months To Get Huge – Things You Will Need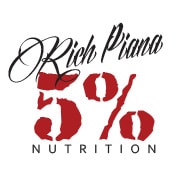 It's a New Year so that means it time to get your ass in gear and get it done. In this video, Rich Piana shows you the things that you will need to get huge in four months.
Be sure to SUBSCRIBE to Rich's YouTube channel and check out the Summer 2015 issue of MuscleSport Magazine with our Rich Piana cover feature, as well as the first of his "Takin' Over" column.