Team MD Shake Up on the 1/6/16 Gregg & Joe Show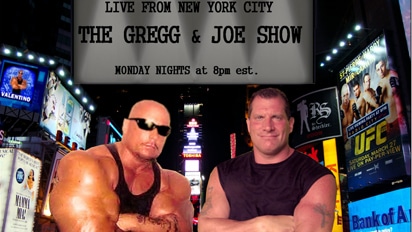 Anyone who says that they do not keep an eye on their former place of employment is full of shit – especially when they were fired from there and that place is now their direct competition. So seeing the recent shake up at Muscular Development was particularly interesting to both Gregg Valentino and Joe Pietaro. The co-hosts delve into this topic head first and have some fun at their former boss and co-workers' expense in this first episode of Season 3.
This is one episode of The Gregg and Joe Show Presented By MuscleSport Magazine that you will not want to miss.