Rich Piana Bigger By the Day (5), Feat. The Beast Alex Diciero, Calves & Forearms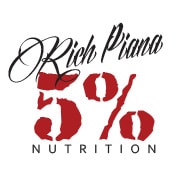 Here's the fifth installment in Rich Piana's "Bigger By the Day" video series – Day 5 – Calves and Shoulders featuring "The Beast" Alex Diciero- 30 Pounds.
Be sure to SUBSCRIBE to Rich's YouTube channel and check out the Summer 2015 issue of MuscleSport Magazine with our Rich Piana cover feature, as well as the first of his "Takin' Over" column.