Bob Johnson: Athletes Come First in the GBO
Thirty years is a long time to be involved in any industry, let alone one as unique as bodybuilding. Bob Johnson has 'been there, done that,' if you will, when it comes to more than one aspect of The Iron Game and was an exceptional candidate to get a brand new federation off the ground. When the Global Bodybuilding Organization was launched in February of 2015, Johnson's vision had finally become a reality and this fledging league will be a breath of fresh air for those who long for the Golden Era.
"The sport started going in another direction and with having limited power to change it, we (Johnson and his wife Laura) decided to leave the (NPC) and start our own organization bringing back values and realistic achievable bodies," says Johnson. "There is no need for mass monsters in all categories." 
Johnson was a promoter with the NPC for 14 years and also has been a magazine publisher (Pose Down magazine), supplement company owner (JCW Nutrition) and gym owner (SHRUGZ Gym), as well as B&L Events.
Over the years, Johnson had a number of frustrating moments working with the NPC. But two stood atop the list and these were the most important to him to rectify in the GBO. "Not having complete control as a promoter and the athlete coming last rather than first," he explains.
Two years ago, the wheels began turning for Johnson and the possibilities of forming his own league rather than stand pat. And since then, he has been able to bring in some valuable people who have an abundance of experience, as well.
"Mike Quinn and Troy Alves were recently brought on because they are of the same beliefs (as Johnson, as it pertains to bodybuilding) and time will tell when their respective states have GBO shows," says Johnson. "Troy is the director of Arizona and Mike in Massachusetts. They are both true assets to this organization."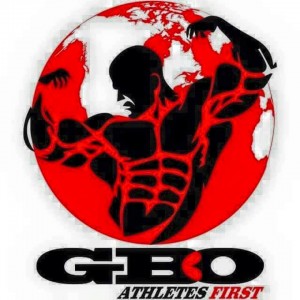 New bodybuilding organizations have sprung up sparingly since the NPC and IFBB have reigned for over five decades and they have either come and gone or exist in the shadows. Both the WBF and PDI were short lived and the WBFF has had mild success. So it was shocking that not one, but two new organizations were formed last year. In addition to Johnson's GBO, Lee Thompson also broke away from the old guard to form the Nspire Sports League.
"We can't speak for Lee Thompson, but someone once told me, "Let them do their own thing and we'll do ours,"" Johnson comments. "This is exactly what Global Bodybuilding is doing – our thing."
And it comes with a world of experience.
GBO SCHEDULE
Feb 27, 2016
International Nubret Fitness Expo GBO/WABBA
A Tribute To Serg Nubret – Cox Convention Center – OKC, Okahoma
Lebanon Union High School 1700 South 5th Street Lebanon, Oregon 97355
Legends Sports Complex 602 Pruitt Rd Spring, Texas 77380
West Cal Arena and Events Center Sulphur Louisiana
Oklahoma Wellness and Fitness Expo
Cox Convention Center Oklahoma City OK
Cactus High School Glendale Arizona
Location – Crossfit Maui 393 Lehuakona St Maui, HI 96732
Ft Worth TX
KC Wellness International Expo and Mid USA Classic 2016
Kansas City, Missouri
Nov 05, 2016
Arlington Convention Center Arlington TX
Dec 03, 2016
Arlngton Convention Center Arlington TX
Bodybuilding (standard and classic) , Figure, 
Beach Body (men and women) , Mixed Pairs, 
Swag, and Fitness portion is a Pro/Am Event!