Two Guys Talkin' S**t on the 3/14 Gregg & Joe Show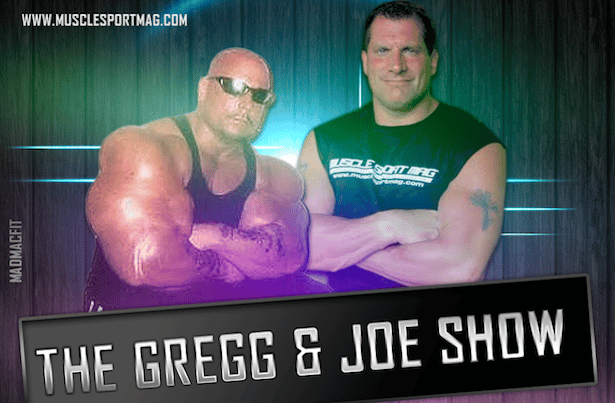 Show prep. There are days when it is warranted to conduct such activity, but then there are others where you just fuckin' wing it. The co-hosts have a knack of pulling a show out of their collective asses and when you have worked together for as long as Gregg Valentino and Joe Pietaro have, being entertaining just comes naturally. Such is the case on the 3/14/16 episode and the boys touch base on the first IFBB pro classic physique show that too place last weekend, break a little balls with the #WhyCutBack bitches and even delve into the 2016 presidential election.
This is one episode of The Gregg and Joe Show Presented By MuscleSport Magazine that you will not want to miss.