Gender Bender Bodybuilding 3/29 Gregg & Joe Show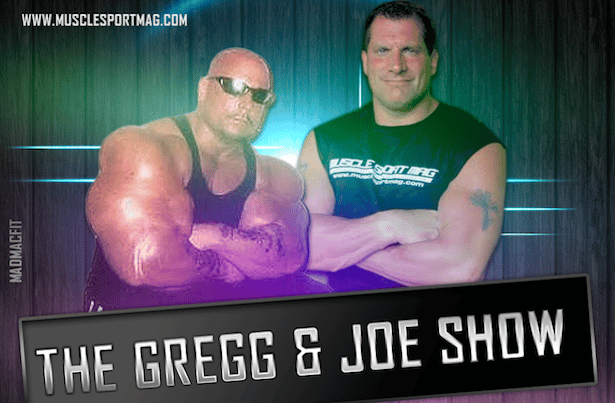 It seems that the bodybuilding industry has become wide open for any and all comers, so why not transgender people, too? That is precisely the topic of discussion on this week's  episode. The co-hosts take a look at the FTM (Female-to-Male) Bodybuilding and Powerlifting Foundation, which is in its third year of existence.
Some of the competitors were apparently still in a transition period, posing as men with full (and quite perky, mind you) breasts. And the attire was quite different, as well. But we'll let the official website's rules speak for themselves in that area:
All competitors must wear underwear no longer than 6 inches. If you haven't had top surgery yet, wear anything you're comfortable with that shows the abdomen muscles. You may wear a packer if you feel comfortable to do so, but it is not a requirement.
Hmmmm… seems as if the FTM is a little flexible on these rules, just as the NPC is. And we're still not sure what the hell a 'packer' is!
SUBSCRIBE TO MSM – $32 A YEAR WITH FREE US SHIPPING
This is one episode of The Gregg and Joe Show Presented By MuscleSport Magazine that you will not want to miss.
'Like' the Gregg & Joe Show on Facebook and follow on Twitter.
OUR SHOW SPONSORS: