How Fitness Goals Mirror Business Goals
By A.J. Agrawal – A recent survey revealed that more than 80% of small businesses don't track their goals on a regular basis. This is a common theme in many areas of life, including fitness. If you are an entrepreneur or business leader, you know about the importance of leading a balanced lifestyle. You know how vital it is for goals to guide you.
This article is going to show you some of the ways in which fitness goals should mirror your business goals.
Results Don't Happen Fast
You know that building a business isn't going to happen overnight. The same thing applies to fitness. You are not going to drop ten pounds in a week, unless you are doing something that endangers your health. You have to be willing to try new things and fail in order to see results.
Be prepared to grind out results, and be prepared to spend months working before you see any noticeable benefits in the gym.
Success Requires a Plan
As already mentioned in the introduction, so many small businesses don't track their goals. Almost as many people don't have a business plan, either. Now look at the fitness world. You can't walk into a gym, step on a treadmill, and expect to see results. It's far more complex than that.
Success requires a plan and it requires a fluid business plan.
Let's say you are going to the gym and you want to achieve a goal. You have to have a workout plan that will help you achieve this goal. Not only do you have to have a plan it has to be fluid. Just like in business, you should be conducting regular reviews to ensure that you are still on the right path to achieving what you want to achieve.
Move Away from Your Comfort Zone
Your comfort zone is what you are used to. The hardest thing about fitness is getting started, which is why most people never even make it to that first session at the gym. Now look to your business for inspiration. When you started your business you had to move out of your comfort zone then as well. You had to do something you'd never done before.
If you are unwilling to do something new and different, you are never going to succeed.
Even if you are already deep into your fitness journey, moving out of your comfort zone by pushing your body every so often is a good thing. Think about how you can shake up your schedule for better results.
Make Your Targets Attainable
There are many directions you can go if you want to get fit and healthy. Actually choosing a direction and visualizing your success is difficult, though. After all, you can't become a powerlifter and a marathon runner at the same time. You have to choose one or the other because the body types needed are contradictions of each other.
Whenever you choose to get fit your targets have to be attainable. The main attributes of any fitness or business goal should be:
Attainability – Is it possible to actually achieve that goal?
Time Frame – You must have a time frame otherwise you can't actually determine what success and failure is.
Specific – General goals are impossible to track. You need something that you can say comprehensively you've achieved or not.
An example of a good fitness goal is to say that you will go out of your way to lose twenty pounds in the next three months. Write this goal down and at the end of the three months you will be able to say whether you have achieved that goal or not.
Take in the Lifestyle
Fitness is not just an endeavor that you do on the side. It's a lifestyle. Just like becoming an entrepreneur is a lifestyle, so is fitness. In order to achieve your fitness goals, you may have to get up an hour earlier to hit the gym. You may have to prepare all your meals for the coming week on a Sunday night.
In the business world, you would have to accept working longer hours and more stress. This is something that you shouldn't groan about, it's something that you should relish. That's how you know this is the right course of action for you.
Conclusion
In many ways, fitness goals mirror your goals when starting a small business. Apply the same mindset to the gym as you would your office and you will have a plan of action that yields real results. Never walk into this blind or you will never get what you want.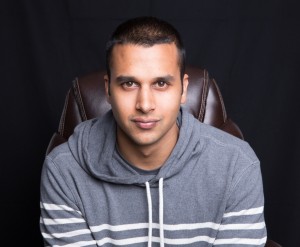 AJ AGRAWAL
I cover the art of succeeding in business without sacrificing your health.
I am a regular writer for Forbes, Inc., Huffington Post, Entrepreneur Media (among others), as well as CEO and Chairman of Alumnify Inc. Proud alum from 500 Startups and The University of San Diego. Follow me on Twitter @ajalumnify