Strange Bodybuilding Bedfellows 4/18 Gregg & Joe Show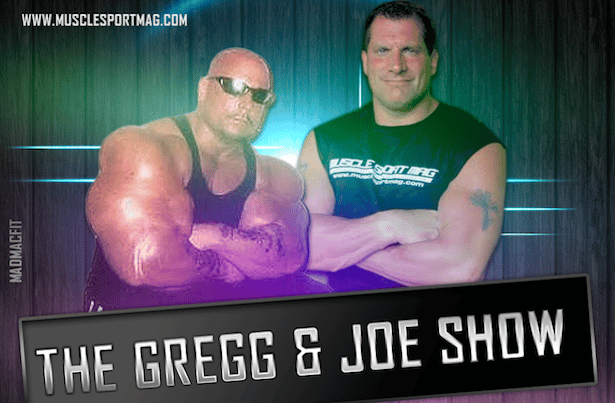 There have been some eyebrow raising pairings in the bodybuilding industry this past week and they will be on the docket for the 4/18/16 episode. The co-hosts will discuss (in their own unique style, of course) the following:
*Muscular Development and Generation Iron teaming up for video content.
*Jeff the Producer joining Lee and Jen Thompson for the upcoming NSL radio show.
*Digital Muscle (which is run by Dan Solomon, formerly of Muscular Development) announcing that former Muscular Development online editor-in-chief Adina Zanoli has been brought on as Director of Advertising.
SUBSCRIBE TO MSM – $32 A YEAR WITH FREE US SHIPPING
This is one episode of The Gregg and Joe Show Presented By MuscleSport Magazine that you will not want to miss.
'Like' the Gregg & Joe Show on Facebook and follow on Twitter.
OUR SHOW SPONSORS: