Choosing the Right Gym For Yourself
By A.J. Agrawal – The fitness industry is booming. It's bringing in more money than ever before, with $3 billion per year. And that is enabling people to make huge profits off the backs of major names. If you want to build an entrepreneurial power relationship, choose a fitness franchise. These are the best franchises you need to consider.
They come with major brand recognition and fair terms, making them ideal whether you are starting a franchise for the first time or adding to your empire.
Therefore, today I thought it would be a good idea to cover five fitness franchises that are worth considering.
Planet Fitness
The Planet Fitness company was founded way back in 1992, but it didn't open itself up to franchising opportunities until 2003. There are now 550 locations across the US and it boasts a massive 3.7 million members.
The main selling point of this franchise is that it provides a gym experience that doesn't have to break the bank. You can pay as little as $10 a month to enjoy clean and friendly gym facilities. Whether you want to lose weight or just tone up, there's no other place that can compare when it comes to supportiveness.
Retro Fitness
Retro Fitness has been in operation since 2004. It's a low-cost option, but at the same time it takes pride in offering a full-service experience for all members of the gym. You don't have to sacrifice quality in order to benefit from Retro Fitness, though.
The goal with Retro Fitness is to maximize square footage. Equipment is bought in bulk and touchscreen kiosks are used in order to handle many of the usual tasks ordinarily handled by human operators. It can cost a lot to start up a store, but once you have installed the juice bars and personal training facilities, you will start to benefit.
Snap Fitness
The main benefit of Snap Fitness and their 24-hour fitness concept is that they charge some of the lowest franchise fees around. The people who go to the gym at Snap Fitness tend to be those who are looking for a convenient and affordable workout in a desirable location.
It's also one of the fastest growing franchises in the US. Every single month it's adding between 15 and 20 clubs. This is an incredible amount and it demonstrates the growth potential that comes with this franchise.
You only get the bare basics here, though. Things like swimming pools have been removed in order to maximize limited space.
Title Boxing Club
The Title Boxing Club was initially opened up by former boxer Danny Campbell. Unlike other fitness franchises, Title Boxing Club has turned itself into a brand. One look in the average parking lot of the Title Boxing Club and it won't take long to spot people wearing branded sports gear.
It currently operates just in the US and Canada, but it has plans to expand internationally. Now has never been a better time to get onboard with this franchise. As they continue to grow, don't be surprised to see the fees rocket. Getting in early with this boxing-themed workout franchise will yield a range of monetary advantages.

Anytime Fitness
Anytime Fitness prides itself on being friendly to franchisees who are looking to take their first steps into the franchise industry. This company established itself in 2002 and now has 2,000 fitness centers in 11 different countries. If you have never started a franchise before, this could be the one for you because you gain an incredible amount of support in getting started and financing your business idea.
The Anytime Fitness organization is proud to provide practical tools that new franchises can use to find their feet and constantly improve their new business ventures.
What is the Best Franchise for You?
It takes a combination of technological support and education to make a franchise work. The first big obstacle is choosing the right franchise for you, though.

Making the choice largely depends on where you are in your personal journey. If you are just getting started, you need extra support. But if you have done this before you may be able to get away with just purchasing the rights to the franchise and handling everything yourself.
It's wise to actually sample these fitness brands for yourself before settling on any one. You must be passionate about the franchise you invest in or you are never going to make it work.
Which fitness franchise will you be investing in?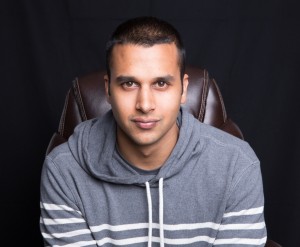 AJ AGRAWAL
I cover the art of succeeding in business without sacrificing your health.
I am a regular writer for Forbes, Inc., Huffington Post, Entrepreneur Media (among others), as well as CEO and Chairman of Alumnify Inc. Proud alum from 500 Startups and The University of San Diego. Follow me on Twitter @ajalumnify