Gregg's "Generation Iron" Series Talk on 7/11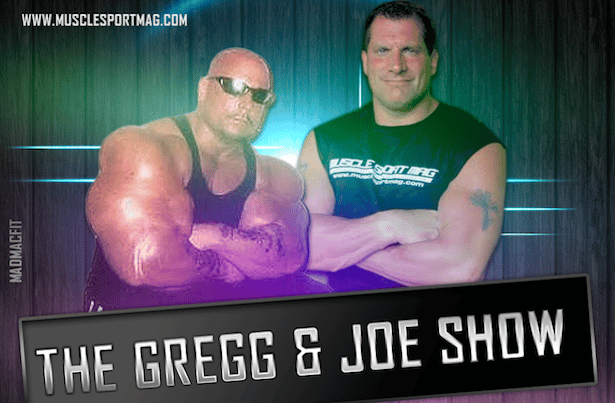 Gregg Valentino had his "Storytime" video series picked up for Season 2 by the Generation Iron Network and we speak about his weekend filming multiple episodes. Also, talk about how bodybuilding shows can be improved and the Kai Greene/Olympia saga,
SUBSCRIBE TO MSM – $32 A YEAR WITH FREE US SHIPPING
This is one episode of The Gregg and Joe Show Presented By MuscleSport Magazine that you will not want to miss.
'Like' the Gregg & Joe Show on Facebook and follow on Twitter.
OUR SHOW SPONSORS: