Valentino Not Irrelevant After All – 10/16 Gregg & Joe Show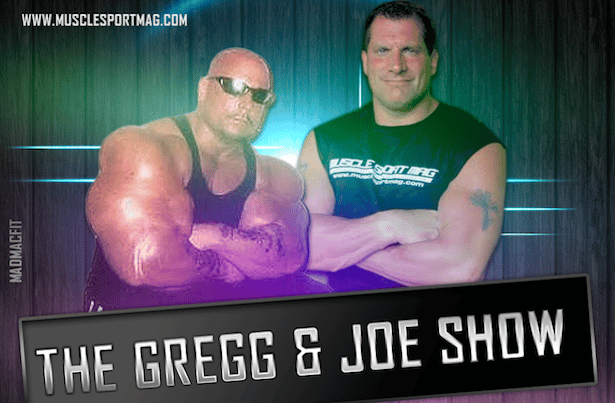 Mad Mac Fit
It was a mere few years ago that two people involved in decision making at Muscular Development both agreed and said that something needed to be done to make Gregg Valentino relevant again. The Ramblin' Freak had been a long time columnist with the bodybuilding publication and extremely popular with the fanbase. But for some reason, then-online Editor-in-Chief Adina Zanoli and publisher Steve Blechman felt that Valentino's time had passed and he was quickly frozen out of every aspect of the company's media presence before being unceremoniously fired in December of 2014 via a text message after nearly 14 years of loyal service with the company.
Fast forward to the present and Valentino is not only the face of the MuscleSport Magazine franchise and Managing Editor, but he is also the star of his very own series "Storytime with Gregg Valentino" on the prestigious Generation Iron Network, with Season 2 kicking off next week. Those are merely the main two, but Valentino is also part of a number of projects with other media outlets and his appearances on RX Muscle have been instant classics.
This is one episode of The Gregg and Joe Show Presented By MuscleSport Magazine that you will not want to miss.
'Like' the Gregg & Joe Show on Facebook and follow on Twitter.
OUR SHOW SPONSORS: