Dating Game Shenanigans on the 10/31 Gregg & Joe Show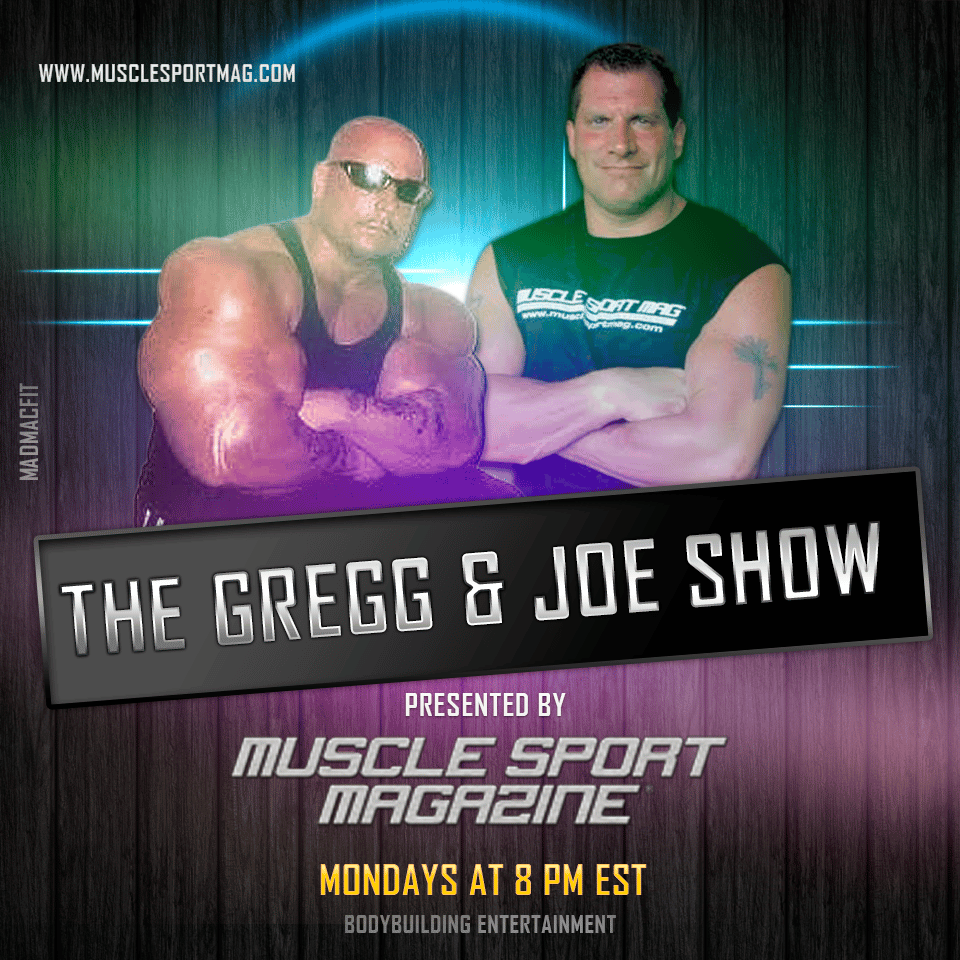 Mad Mac Fit
The pilot episode of Gregg & Joe TV on the new MuscleSport TV Network had a few surprises and perhaps the biggest one is going to result in a MSTV version of "The Dating Game." NPC WPD competitor Tina Wilson was one of the guests on the program and spawned out of that appearance will be many more.
Gregg and Joe speak about some of the details on how all of this came about, as well as how you – the listener – can put your name in the hat to win an all-expenses paid date with Wilson and also appear on two episodes of Gregg and Joe TV.
This is one episode of The Gregg and Joe Show Presented By MuscleSport Magazine that you will not want to miss.
'Like' the Gregg & Joe Show on Facebook and follow on Twitter.
OUR SHOW SPONSORS: