NFL in Mexico is a Terrible Idea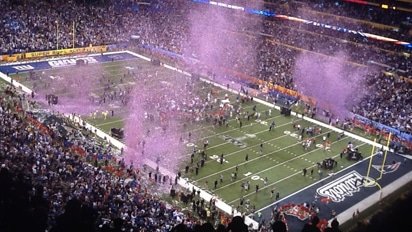 This MuscleSport Minute is brought to you by http://www.gbdtclothing.com – mSm publisher Joe Pietaro's opinion on the NFL International Series, more specifically the Monday Night Football game this week between the Houston Texan and Oakland Raiders in Mexico and the many situations surrounding it.
The Texans advised their personnel not to leave the hotel, wear expensive jewelry or carry large amounts of money and to not order room service. The rampart crime prevalent in Mexico is the reason for the former and the possible presence of clenbuterol (a banned substance) in the meat for the later.
The other issue is if the fans in attendance will boo the playing of the United States National Anthem. This is probably going to be the case due to the fact that Donald Trump is the president elect and has (finally) taken a stance against illegal immigration and has promised to build a strong border wall between Mexico and the U.S. Besides that, the fans did just that in the same stadium when the U.S. played Mexico in soccer recently.
With all of these factors present, why would the NFL keep pushing games outside of the country? Of course, the schedule was made long before Trump won and the Raiders were off to such a strong start (and now are losing a very powerful home field advantage for a game), but Mexico has been crime infested and dangerous for years.