Generation Iron's Bodybuilding Awards on the 12/5 Gregg & Joe Show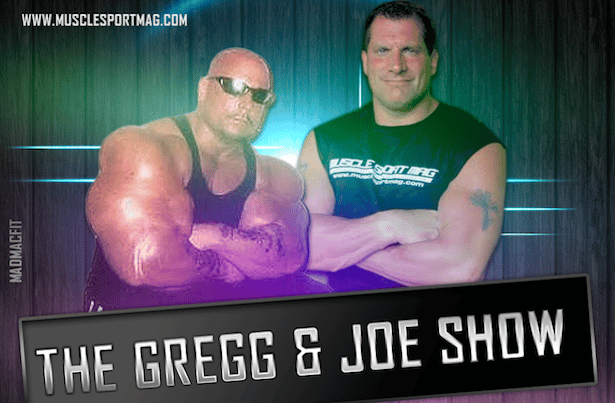 Mad Mac Fit
The mega multimedia company Generation Iron has released their first annual Bodybuilding Awards and our very own Gregg Valentino is on the ballot for Personality of the Year. Get your asses over there and vote for him!
We will be discussing all of the categories and nominees in our own…ahem…special way. Many of these are not exactly what we give a fuck about, but we'll put the G&J twist on them, of course. And we may just add a few that are up our alley…for shits and giggles.
The categories also include: Best Male Athlete, Best Female Athlete, Best Arms, Best Chest, Best Legs, Best Back, Up-and-Comer of the Year, Most Improved Bodybuilder, Best Posing Routine, Most Shredded Bodybuilder, Guru of the Year.
This is one episode of The Gregg and Joe Show Presented By MuscleSport Magazine that you will not want to miss.
'Like' the Gregg & Joe Show on Facebook and follow on Twitter.
OUR SHOW SPONSORS: