On the Go Towels – After the Gym, Work or Even Sex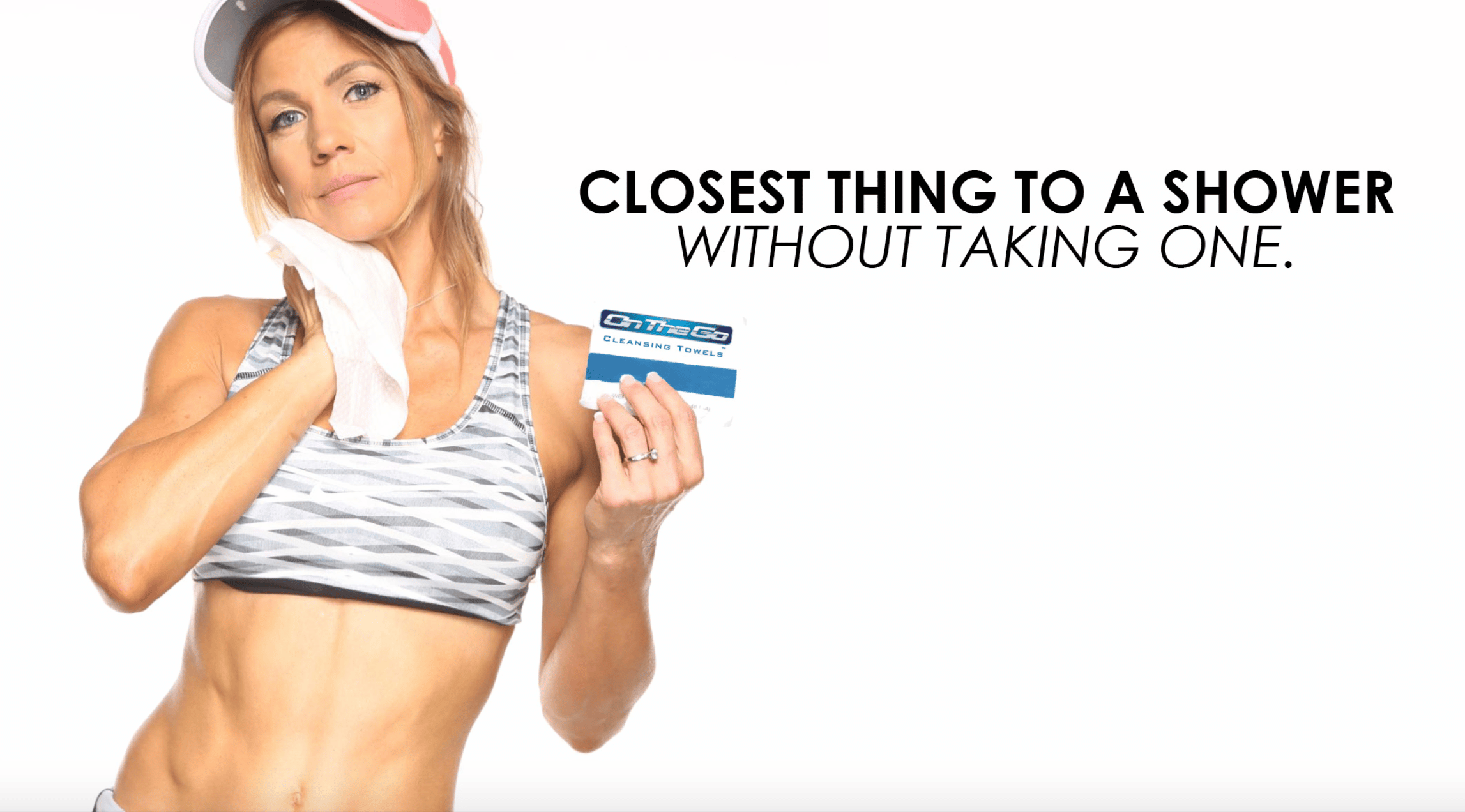 Courtesy of On the Go Towels
Writing an article in the first person is akin to blasphemy in my opinion as a journalist, but I felt the need to make an exception here. Turn back the calendar a few months when Joe Gillis and I conferred via telephone about the possibility of his company  – On the Go Towels – advertising with MuscleSport Magazine.
In our sales pitch to him, Gillis was adamant about one thing – he wanted a truthful and cut-to-the-chase product review as part of his advertising package, even if it was of the negative variety. He was given a promise that would certainly be the case and he would not receive one of those bag of shit redundant reviews that one would see in Muscular Development or FLEX.
We were sent a large package of On the Go Towels in all four varieties (Revive, Unscented, Shower Refresh and Citrus Refresh for their Sports and Cleansing Towels) and had no idea what to think judging by the small size and packaging of the product. They almost look reminiscent of the old Wash N Dry disposable hand towels that mothers carry in their purses to clean junior's grubby hands before he stuffs his fat face.
But I have a confession to make. The first time that I had the opportunity to use On the Go Towels was not following a grueling workout, long jog or even a hard day at work. No, it was after having sex with my wife on a drunken Saturday night.
Food for thought: It's a bad idea to not clean up after dropping a load. Remnants of bodily fluids (yours and your partners) should be cleaned off before crashing out. But who the fuck feels like jumping in the shower after fucking, especially when it's late at night and you have a few in you?
So I decided it was the perfect scenario to give Gillis's product a try. When I tore open the package and began to unfold the product, it felt like a real towel (albeit a thin one, but we're talking about a disposable item here, mind you) and not a damp napkin like many other wipes out there. And therein lies the difference – this is a towel (with the same texture as one) and not a wipe. 
I cleaned up all of my nooks and crannies and felt like a million bucks. Went to sleep and woke up still feeling fresh down there, ready to go for Round Two. Unfortunately after being married for over 20 years, the missus wasn't in the same mood as I was. Sex drive differences, for sure.
The following day, I figured that I would use On the Go Towels for their real purpose and that was cleaning myself up after the gym. I needed to make a few quick stops on the way home and didn't want to smell like a bag of assholes while waiting on the post office line. It did another kick ass job and my entire upper body was as fresh as my balls were with the post-banging clean up job.
So On the Go Towels are for everyone. We all do at least one of the following: go to the gym, go to work or fuck.