Another Instant (Arnold) Classic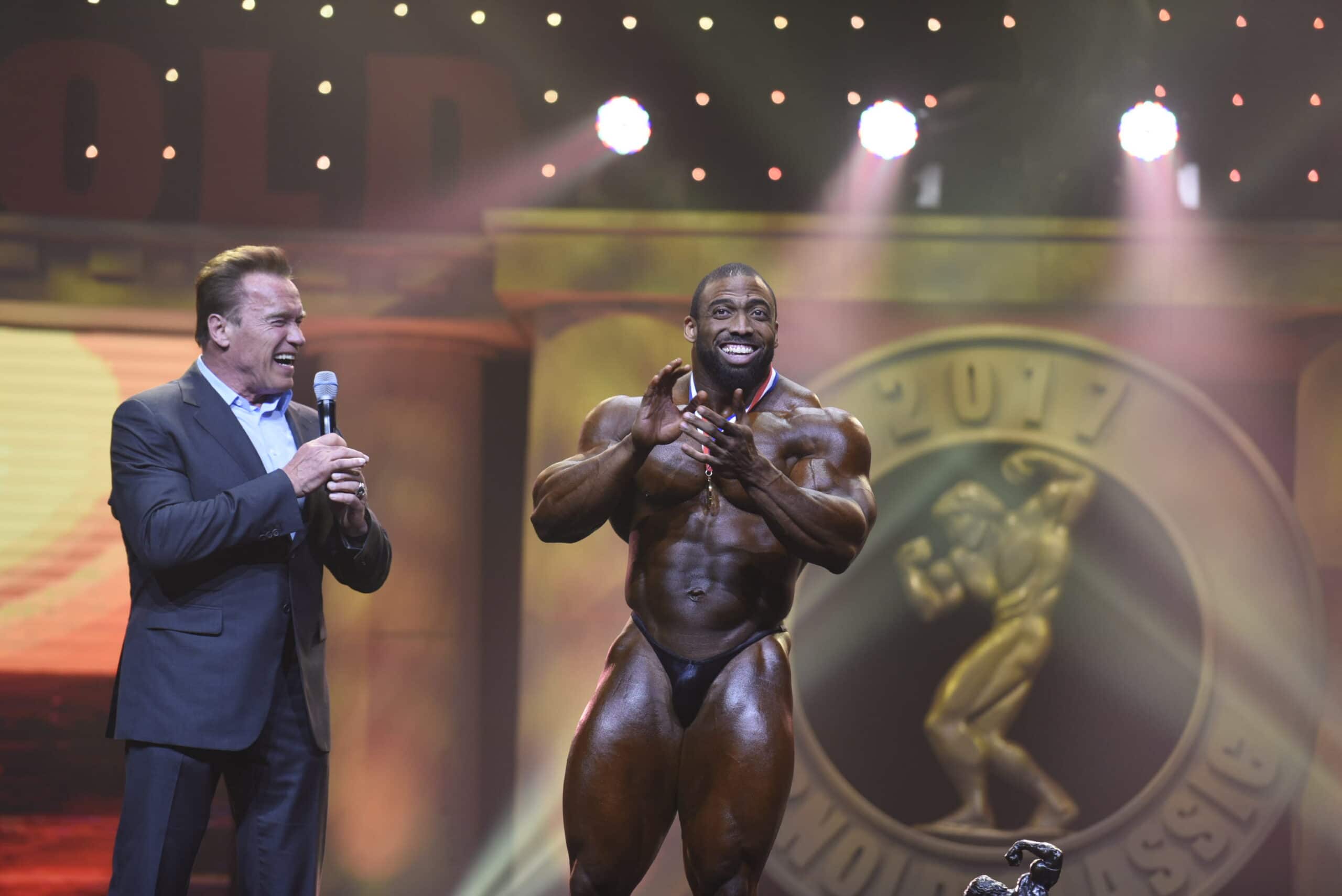 Oliver Hamlin/Lorz Communications
The IFBB put on a phenomenal weekend of competitions at the 2017 Arnold Classic that included some interesting story lines, very tight races and some sad goodbyes. By the time it was completed, there were both cheers and tears resounding from the Battle Grand and into the Columbus, Ohio evening.
Cedric McMillan finally broke through the proverbial door he had been knocking on and stood in the winner's circle following a galant effort by Dallas McCarver. "Big Mac" not only entertained the masses with his amazing physique and creative posing routine, but also by having a few light moments with none other than Arnold Schwarzenegger during the trophy presentation. It was one of those memorable 'in-the-moment' situations and was loved by all.
McMillan, last year's Arnold Classic runner-up, was so overcome with emotion and exhaustion backstage in the media area pursuant to his interview with Dave Palumbo from RX Muscle that he had to be consoled by his prep coach Chris "The Technician" Aceto. He put his heart and soul into his preparation and it appeared to finally hit him a good half hour later. It was an interesting insight into a champion's emotions. 
In the 212, Ahmad Ashkanani outlasted a deep lineup that included the defending champion Hidetada Yamagishi, who ended up placing sixth. That's how tough this group was and the native of Kuwait  – who placed second at the 2016 Olympia 212 Showdown – was a deserving winner. He fell to his knees when runner-up David Henry's name was announced and proudly displayed his winner's trophy the following day at the Oxygen Gym booth at the expo.
Oksana Grishina made it four consecutive Fitness International titles and also announced that this was her last appearance on the stage in Columbus. It was another exceptional moment in a two-day period full off them.
      SUBSCRIBE TO OUR  

YOU TUBE

 CHANNEL