Best Birthday Gifts for the Athletic Guy
Courtesy of Accupub
Everyone knows a guy that loves sports.  Whether he is an uber sports fan or he loves to get in the game himself, there is nothing he will love more for his birthday than a sporty gift.  If you are stumped on what you should get him for his birthday, here's a list of gifts that are sure to hit a home run or a hole-in-one with Mgi if he is a golfer.
NFL Dry Erase Fantasy Draft Board. There comes a time of year when half the nation indulges in the pastime called fantasy football.  Teams are made, bets are placed, and people win or lose.  If your guy has a love for fantasy football, then why not indulge him with an NFL dry erase fantasy football draft board?  Give him a better way to keep score with his friends every Sunday with an easy to read board.
Crafted Art Prints. If he loves a particular athlete or team, browse the web for a print crafted by an artist on a site like Etsy or Society 6. Browse through hundreds of artists and designs to find an individualized gift he can hang on his wall at home or in the office.  Society 6 also gives you the ability to feature a design on a variety of mediums, including tapestries, throw pillows, iPhone Cases, t-shirts, coffee mugs, and throw blankets. Whether it's an image of his favorite player or a general sports motif, he's sure to appreciate this personalized offering.
Football Sausage and Cheese from Harry & David. Even athletes can enjoy a nice charcuterie spread every once and a while.  Keep it classy for his birthday with cured sausage formed into the shape of a football. Harry & David is a company known for its delectable selections of fruits, sweets, and gourmet food and wine.
Stanley Cup Popcorn Maker. Whether he is a hardcore hockey player or a fan in the stands, he will love a Stanley Cup popcorn maker.  Nothing goes better with watching the brawling on the ice than warm, tasty, cheesy popcorn.
New Softball Team Gear. Make him a star in his company's softball league with new softball gear. Grab him new baseball gloves on this website, or a brand new bat. Perhaps he is an umpire and could use a new umpire face mask or chest protector.  Brand spankin' new gear will get his head in the game, and nothing inspires a hearty practice like some material incentive.
Customized Decanter. Nothing goes better with watching the big game on TV than a nice glass of scotch or whiskey. If he's a whiskey aficionado, get him a customized decanter with the logo of his favorite team emblazoned onto the bottle. Every time he goes to reach for a glass of his favorite variety of scotch, whiskey, or bourbon, he will appreciate your gift and be reminded of his favorite team.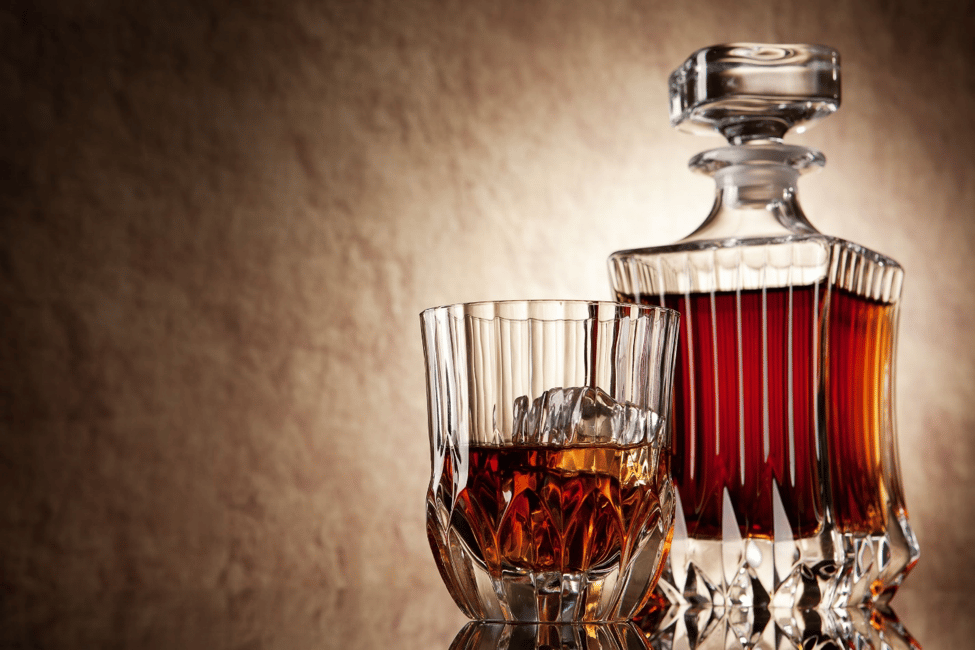 Snowboarding Gear. If he likes to board, there is no shortage of fashionable snowboarding gear to get him. Invest in the latest high-tech snow goggles with polarized lenses to protect his eyes. You can also get him thick, weather resistant snowboarding gloves or scarves.
A New Down Jacket. If he's the outdoorsy type, you can't go wrong with a comfy down jacket.  REI offers a plethora of down jackets in a variety of colors, materials, and thicknesses.  Down jackets are critical for the outdoorsman because they provide a layer of warmth.  The down traps heat to keep it from escaping, providing a thin insulation.  The proper down jacket can roll up to a small size to store while he's on the move—perfect for the active fellow.
Yoga Props. Yoga is an increasingly popular athletic pastime for men. Invest in a new Manduka yoga mat so he can better practice his Chaturanga, or a recycled-foam block so he can improve his fish pose. He will also greatly appreciate a ball or foam roller to massage out his muscles after they have been tensed in a pose. Also don't neglect to get a yoga strap, so he can get deeper into his stretches.  His yogi heart will warm with the thought that you cared to get him a gift.
Finding birthday gifts for the athletic guy is easy with this list. Get something he'll love and make his celebration one to remember.