Mrs. Universe in South Africa 8/30/17
Following the global success of last year's pageant, Mrs. Universe 2017 will be held in First Princess Tracey-anne Aggett Buckley's hometown of Durban in KwaZulu-Natal, South Africa.
Unlike other beauty pageants, Mrs Universe is "not about the crown." This globally recognised pageant is purpose-driven and seeks to highlight real concerns, identify areas for positive change and create a difference that not only effects change in the host nation, but that reverberates around the world.
Casting a global spotlight on Africa and tapping into the theme "Empowering Women. Creating Change" Mrs Universe 2017 will feature 84 married women between the ages of 25 to 45 representing 80 countries from all corners of the world. Already doing phenomenal work to uplift and enhance their local communities through charity work, business development and global trade opportunities.
With Durban gearing up to host the 40th Annual Mrs. Universe, the worldwide extravaganza will be held on African soil for the very first time. Boasting a comfortably warm sub-tropical climate, Durban – a popular tourist destination – is all set to shine and sparkle at Mrs. Universe 2017 and will pull out all the stops to show the world how beautiful life is in this much-loved South African seaside city.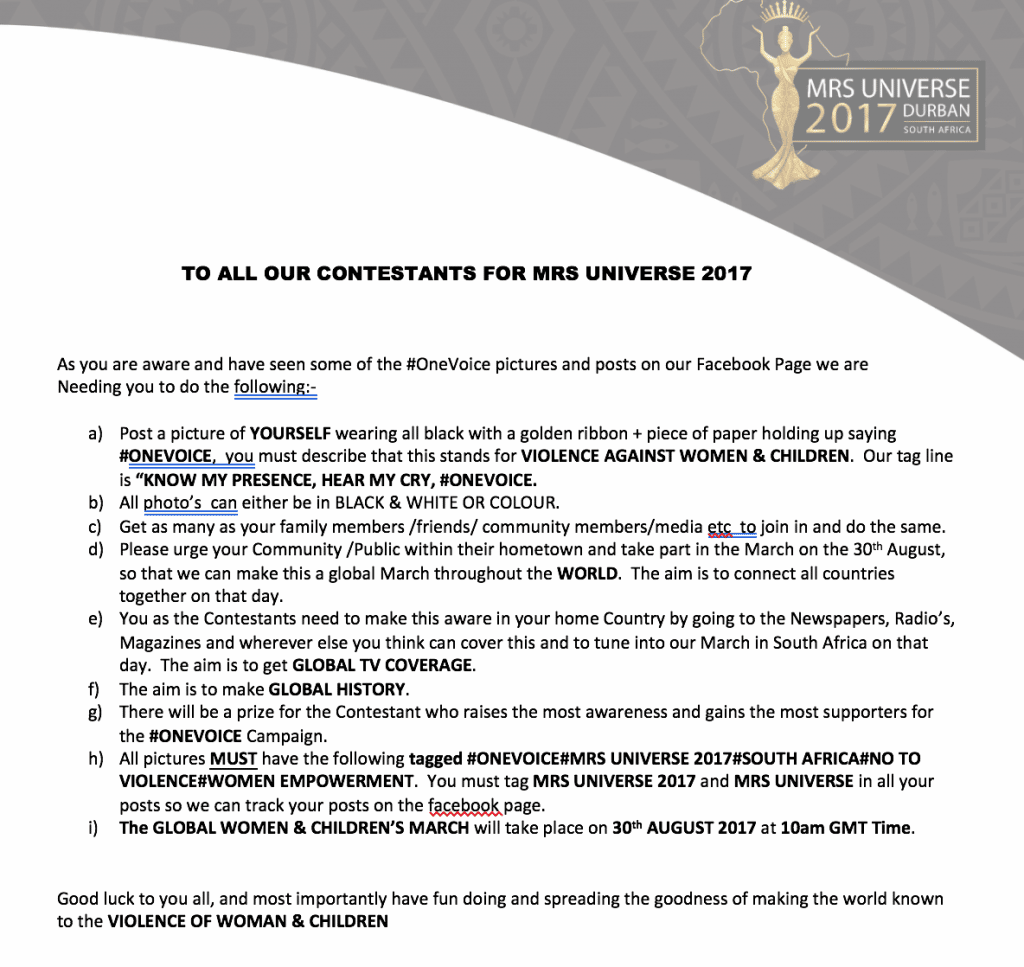 #KNOWMYPRESENCE, #HEARMYCRY, #ONEVOICE