MSTV – Gym Gang Red, Balance Guru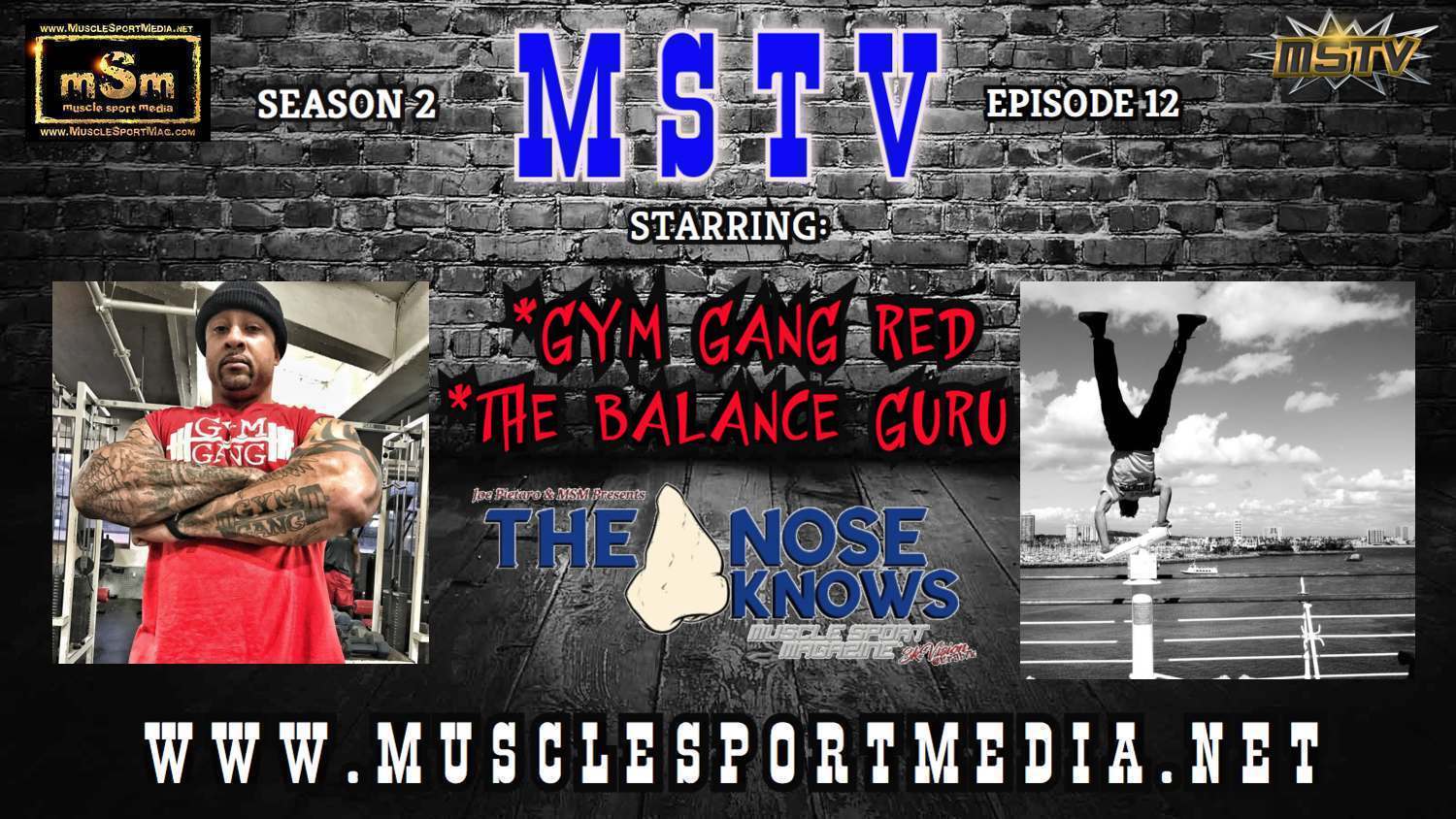 This week, we are joined by Gym Gang Red, who tells us how the group began, its growth & what's in the future for them. He also explains his recent issue with Macc Truc.
Travis Horn, The Balance Guru, does some amazing feats in his segment. And in "The Nose Knows," we speak about the Arnold Classic and anticipate the IFBB Pro League fellatio to go into overdrive from the MDs of the industry now that the remaining shows will be under the IFBB Elite Pro banner.

MSTV – Season 2, Episode 12. https://www.musclesportmag.com