Simeon Panda, FBB Boyfriend Application, Olympia People's Champion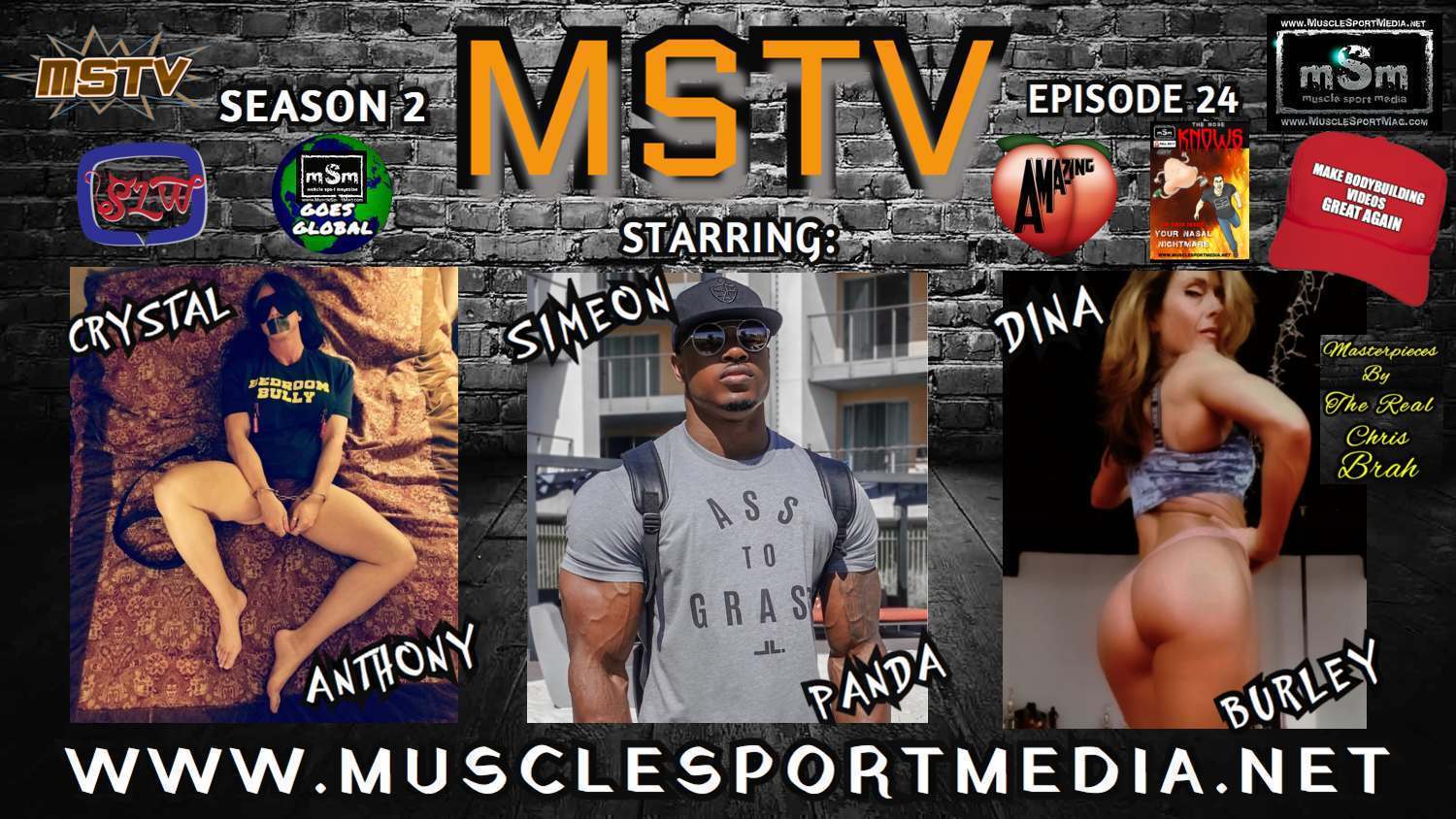 Simeon Panda joins mSm UK Ambassador Steve "Shooey" Shoesmith, Crystal "Wildfyre" Anthony is looking for a boyfriend ("Spreading Like Wildfyre") and the pros and cons of the Olympia People's Champion ("The Nose Knows").
Other segments include: Masterpieces by Chris Brah and The Most Amazing Ass of All Time starring Dina Burley.
MSTV is our weekly variety program with what we like to call a 'host of hosts. Season 2, Episode 24.