3 Best Power Racks on the Market in 2018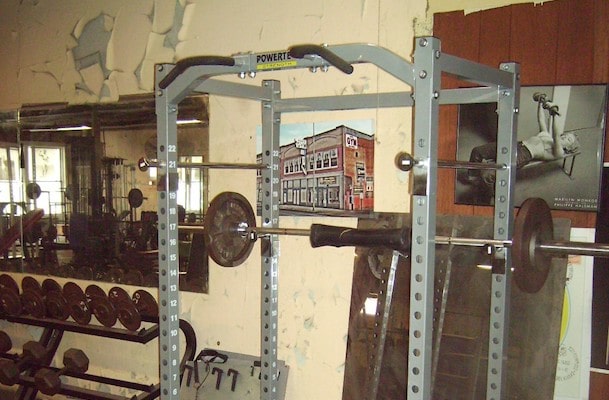 Wikipedia Commons/Labeled for Reuse
The world we live in today, exercising is a lifestyle. Although there is a lot of equipment out in the market that you can use to exercise, from personal experience, the power rack is the best of them all. What makes the power rack outstanding for me is that I can get to do several different exercises with just one piece of equipment. I found out that I can exercise about 80% of my body using this piece of equipment.
If you are looking to buy exercising equipment whether for your home gym or commercial purposes, then a power rack should be first on your list. This piece of equipment is suitable for both aerobic workouts that are aimed at keeping the body fit and strength workouts that are
aimed at gaining muscles. Here are the three best power racks on the market right now.
Rogue 6 (Best Overall)
The Rogue 6 is a fantastic power rack. As a person who loves to exercise, I have used a lot of power racks, and this beats them all to be the best overall. This particular exercising equipment is not just liked by me but also by pro athletes and even beginners. I would recommend this to you if you want to go the pro way or you want to do some serious workouts.
The Rogue 6 is exercising equipment that will always encourage you to push your limits. This power rack has 2x storage for Double Plate and 4x storage for Single Plate. In addition to that, this power rack has a monkey chin up bar, and both the skinny and the fat pull up bar. It doesn't
end there with this power rack; it also has 6 band pegs.
Basically, with this power rack, you can do most of the things that you can't do with most of the other racks. What made this a definite must-have for me is its durability. This piece of exercising equipment is built out of sturdy, wear and tear resistant material. Even its bench is of good quality. That's why for me it's the best if the best 3 power racks on the market right now. I
recommend that you go straight and buy it if you are looking for good, long-lasting exercising equipment. If you have another rack, I would suggest that you upgrade to this one.
Fitness Reality 810XLT (Best Under $500)
You may not be that type of person who needs a sophisticated power rack. You may want a power rack to do some light exercises once in a while. Also, you may find that the Rogue 6 is quite out of your budget. You don't have to worry; you can get the Fitness Reality 810XLT for
under $500.
This particular rack impressed me with its large walk-in design. It also has a total weight capacity of 800 pounds, which is very impressive considering the price. Additionally, the Fitness Reality 810XLT is made of a remarkable 2-inch by 2-inch framing which makes it quite strong and durable. It also features a set of rear lock bars for stability and safety. If your mind spending too much money or you want a nice easy to use power rack, then this should be your first choice. It beats some all of the power racks in its price range from my personal experience.
Rogue 4 (Best Value for Money)
This power rack for me offers the best value for money. It has almost all the functionality of my best overall choice, the Rogue 6. Moreover, you can get to save good money. Having used this power rack for quite some time, this would be my definite go to rack if I didn't have the money to go for the premium Rogue 6. Also, if I didn't want to lose the functionality of the Rogue 6 by going for the much cheaper Fitness Reality 810XLT.
The Rogue 4 is built of strong materials same as the Rogue 6. It only lacks plate storage and this you can buy as an accessory. I would recommend this to you if you love to exercise and already have other exercising equipment in your gym. Its place in this 3 best power racks in the
market is well deserved. Make your choice toady and start your way to fitness.