Chanel Renee / Sex Before a LFC Fight / Back Fusion Surgery Recovery – MSTV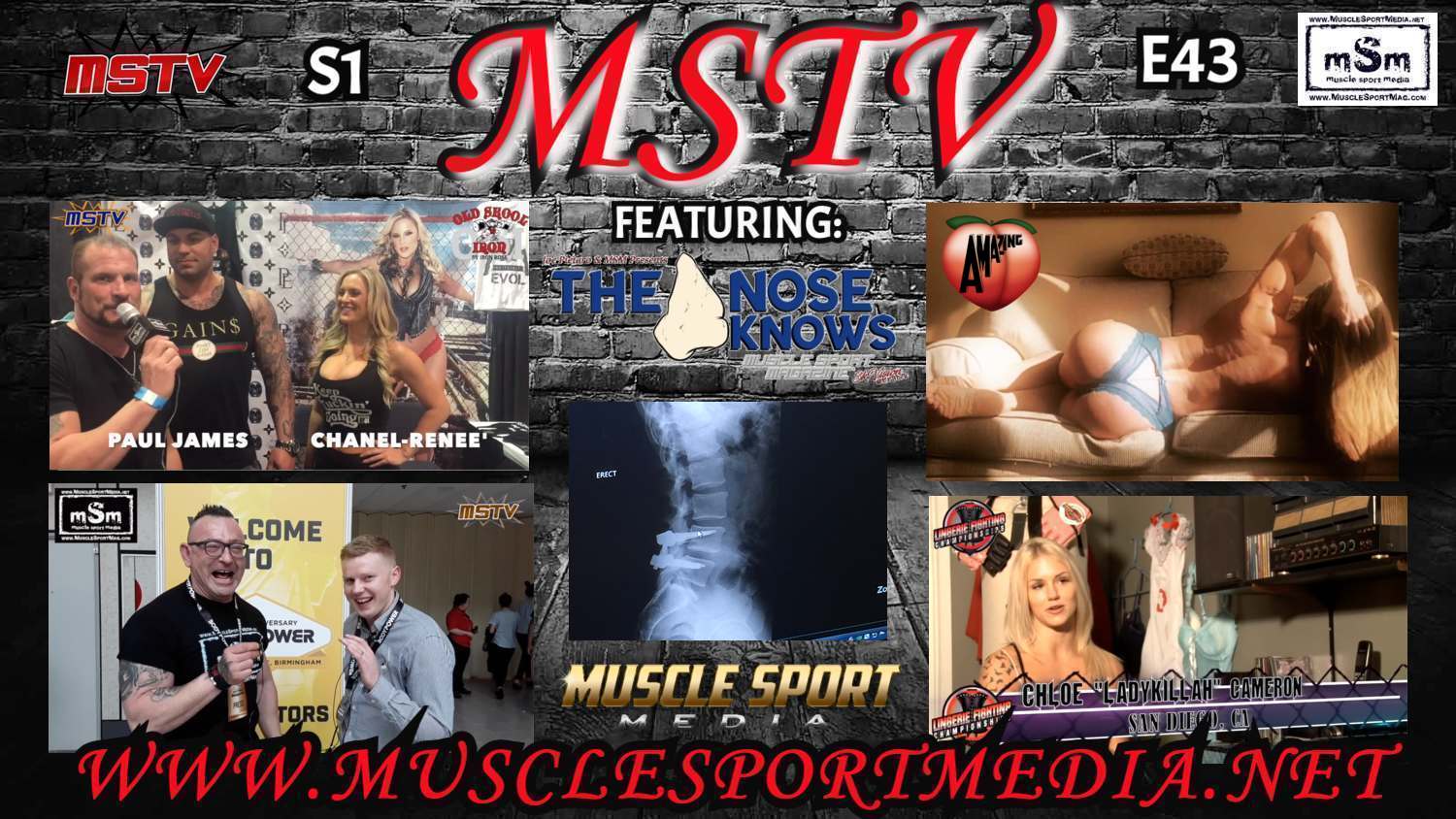 Chanel Renee & Big Game Paul James are interviewed at the Olympia Expo.
Other segments include: *"Lingerie Fighting Championships" *"The Nose Knows" *"mSm Goes Global" *"The Most Amazing Ass of All Time"
Our Olympia Weekend coverage brought to you by http://www.oldskooliron.com
Season 2, Episode 43

Special thanks to Darren Manahan and the entire Old Skool Iron crew. FRANCHISE OPPORTUNITIES are available and there are four current locations: two in California and one each in Idaho and Texas.