Utah Fitcon Battle of Arms April 12-13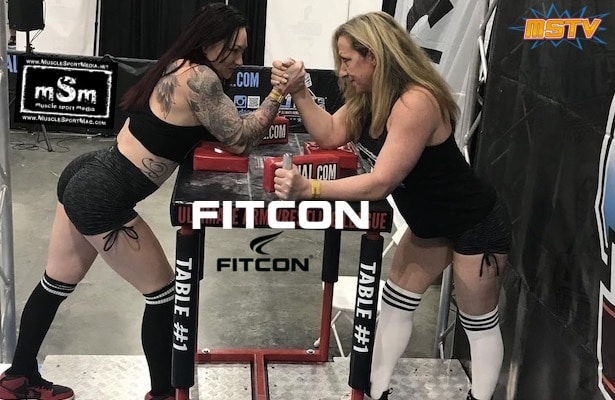 EVENT DETAILS
Friday April 12, 2019
Armwrestling seminar
Super Matches (1-on-1 competition, best of 6 between elite Armwrestlers)
Saturday April 13, 2019
Double elimination event with the following weight classes:

Men's: Both Right and Left

0 – 154
155 – 176
177 – 198
199 – 220
221 and up

Women's: Both Right and Left
Prizes:
1st, 2nd & 3rd place in each class will receive a 3 3/4 inch engraved medal.
Also, all competitors will be entered into a "cash box" type prize drawing where we will be giving away 15 vacation stays:
1) 7 Night Stay – 15 destinations choices
2) 3 Night Stay – 11 destination choices
3) 2 Night Stay – 30 destination choices
Athlete Registration Link:

TEAM MEMBERS
Proud to bring Armwrestling to Utah and USA
Jeff Kirby:
     Jeff has been involved in armwrestling for more than 20 years and has run many great events and won numerous titles, but most importantly takes the time to give back. You can always find Jeff coaching a new competitor or training a young armwrestler. Jeff has been very instrumental in the growth of armwrestling in Utah and the surrounding States.
Diane Mills
     Diane has been involved in armwrestling for almost 3 decades and has sponsored many great events and including events for THE MAKE-A-WISH Foundation and THE GARY SINISE FOUNDATION.
SPONSORS