Lingerie Fighter Challenges Justin Bieber To MMA Match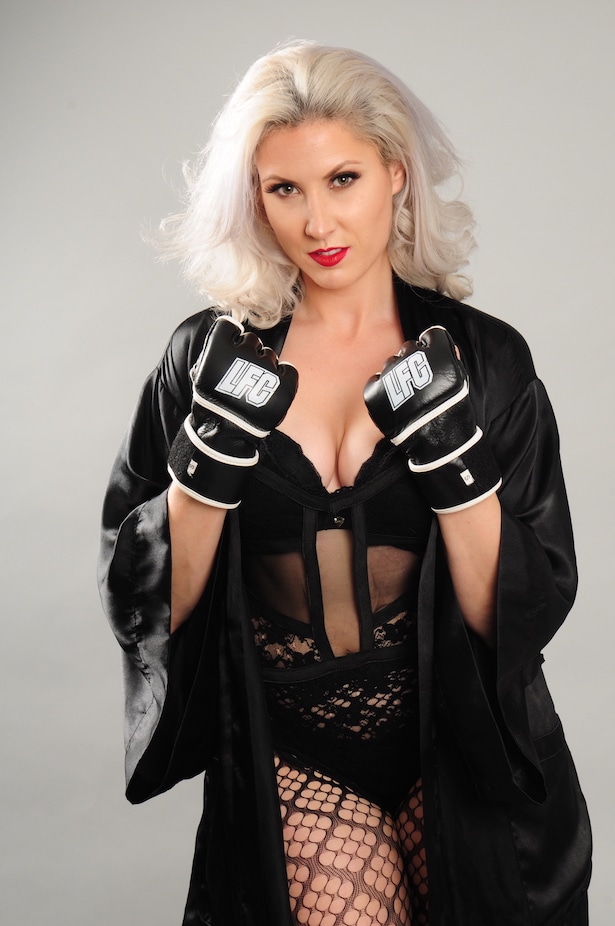 In the wake of Justin Bieber challenging Tom Cruise to a fight Lingerie Fighting Championships, Inc. ("LFC") (OTC Pink:BOTY) has challenged Bieber to pick on someone his own size and step in the cage with Jenn 'The Real Deal' Repp at LFC28 on July 5 in Las Vegas.
"When Jenn Repp saw Bieber's challenge she contacted me and said she'd be willing to fight him if Cruise refused," CEO Shaun Donnelly says. "So we reached out to Bieber's management and made them aware there was another option. You know, in case Cruise is too busy with that little movie career he's got going on."
Repp, who made her professional MMA debut with a win at LFC26 in April, is confident she could beat the pop star. "He's in good shape and might be quick but once I got him on the ground look out. He just doesn't have the training to survive my submissions. I don't see him getting out of the first round to be honest."
Although Lingerie Fighting Championships has never allowed a man to fight before, Donnelly says the league would make an exception for Bieber and thinks Repp makes more sense as a first match-up than Cruise. "We don't have weight divisions so he wouldn't have to make a certain weight to fight Repp. Plus Cruise is Ethan Hunt and Jack Reacher. You don't mess with those dudes."
When asked if Bieber would have to adhere to the LFC's dress code Donnelly says he'd leave it completely up to the singer.
Repp thinks there's another reason Bieber should fight her. "We're both from Canada so he might be more comfortable fighting a fellow Canuck." Repp hails from Edmonton, Alberta while Justin Bieber comes from Stratford, Ontario.
Donnelly admits finding a date that works for both fighters could be challenging, especially as Repp has been cast in the upcoming LFC Films / 20th Century Fox mini-series Gladiatrix as a female warrior. The series begins shooting in Alberta late summer.
The league has proposed Bieber make his LFC debut either July 5 at LFC28 or August 15 at LFC29. Both events will take place on Fremont Street in Las Vegas.
Repp is hopeful Bieber will answer the bell. "If he doesn't take the fight everyone will know he's scared and he'll never live it down."
About Lingerie Fighting Championships Inc.
Lingerie Fighting Championships Inc. is a sports entertainment company focused on producing unique mixed martial arts events for live audiences and television viewers featuring attractive female fighters.
For more information please visit www.lingeriefc.com.