Where Must the Steelers Improve In 2021?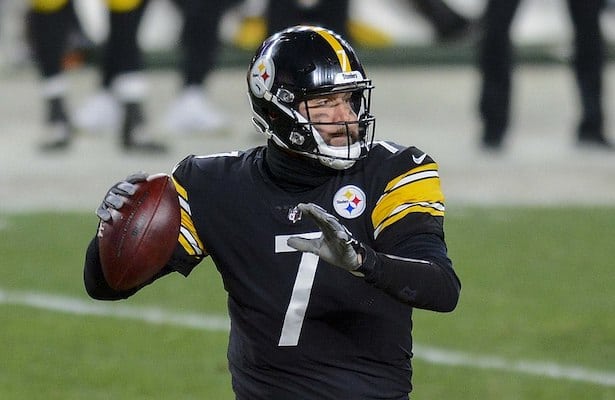 Wikipedia Commons/Labeled For Reuse
The 2020 campaign was a tale of two halves for the Pittsburgh Steelers. After opening up 11-0 through their opening 11 matches, not only were fans of the franchise dreaming of Super Bowl success, but many also felt their team could go through the season unbeaten.
The Steelers then lost four of their last five regular-season games in a disappointing finish to the year. Their 12-4 record was enough for them to reach the playoffs, however, they were beaten by the Cleveland Browns in the Wild Card Round.
Here is a look at where Pittsburgh needs to improve next season if they are to have a charge towards the Super Bowl.
Rushing Game
The Steelers were ranked 32nd in the total team rushing yards in 2020 which put so much pressure on their passing game. They could not get anything going throughout the season in their rushing game.
Pittsburgh must either upgrade their running backs next season or improve their offensive line to give their current players on their roster a better chance of being successful. Given how much they struggled when running with the ball, the Steelers became very predictable last year. Defenses read their plays which means Big Ben had to take far too many sacks.
Wide Receivers Must Help QB Out
One of the other big problems Pittsburgh had on offense last season was their receivers dropped a lot of catches. This is something that would have infuriated head coach Mike Tomlin. His view is that if a receiver gets their hand on the ball, it should be caught.
The AFC North team has a fantastic group of receivers on their offense. Juju Smith-Schuster, Diontae Johnson, James Washington, and Eric Ebron are some of the best in their position in the league. Their challenge will be to take more responsibility in 2021 and to make the quarterback's job much easier by getting into good positions and then bringing down the ball. The Steelers have NFL odds on bet365 of +2500 for Super Bowl LVI. If their receivers improve their numbers next season, they could have a great chance of reaching the game at the Sofi Stadium next February.
Add Some Depth In Draft
Pittsburgh has one of the strongest defenses in the NFL but as we saw in 2020, if there are one or two injuries to positions in the backfield, the franchise lacks the depth on the roster to overcome that.
The priority in the NFL Draft in April may be to add as many talented defensive players as they can. Linebacker Zaven Collins from Tulsa has been linked with the Steelers. He is a versatile player who can play across several positions.
Gregory Rousseau and Jaelan Phillips from Miami are also being discussed as potential players Pittsburgh will be interested in. They are both edge players who can disrupt the quarterback. Tomlin will be hoping to build upon the positives of last season. If he sharpens up the areas where the Steelers weren't quite as strong, they could be a team to look out for this year.