Rays Win First Ever Playoff Game – This Day in Baseball 2008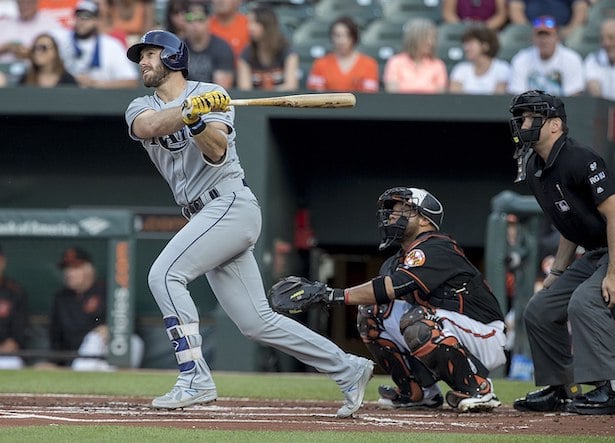 Wikipedia Commons/Labeled For Reuse
When the Tampa Bay Rays clinched the American League East recently, it was another chapter in the most unlikely of success stories for a franchise that continues to surprise everyone and defy logic. This will be their seventh post season appearance in their history, which began in 1998 as an expansion team. That first decade was one to forget, but the then-Devil Rays turned things around in 2008, winning 97 games and the division after losing 96 and finishing in the basement the prior summer.
Eventual AL Rookie of the Year Evan Longoria set the pace by homering in his first two postseason at-bats and led the Rays to a 5-1 win at Tropicana Field over the visiting Chicago White Sox on October 2, 2008. The third baseball tied the mark set by Gary Gaetti.

The upstart Rays ousted the South Siders in four games, won the AL pennant by besting the Boston Red Sox in seven but their luck ran out in the Fall Classic when the Philadelphia Phillies beat them four games to one.
RELATED: CONTRACT, MERGE OR MOVE? MARLINS & RAYS HAVE BOTH FLOUNDERED IN FLORIDA
The reigning AL champions will be looking to make their third World Series appearance this fall and the Cinderella story would finally be completed if they can win a title. They play in an antiquated eyesore of a stadium in front of many empty seats with talented players who are far from household names. Throughout their history regardless of a winning or losing record, the Rays have been at the bottom of the league payroll list. In 2021, they are 26th out of 30 with a party $52,819,900. In comparison, the team that defeated them in last year's World Series, the Los Angeles Dodgers, are tops with an astronomical $207,804,334.