USFL Ready To Launch After Key Vote in Birmingham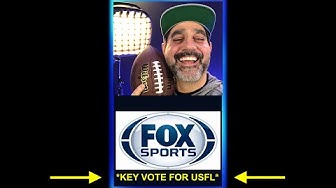 MuscleSport, LLC is proud to announce that we have come to an agreement with Sean O'Reilly from Springballers to share their daily USFL update videos. The rebranded league from the mid-1980s is scheduled to begin this February and things are moving swiftly. So we are glad to have an expert such as O'Reilly on board to keep us informed on all the news, transactions and even fantasy football picks.
Here's the sixth episode:
The Birmingham Alabama city council approves key funding to support usage of a second football stadium for the USFL 2022 spring football league!