Arnold Classic PPV Information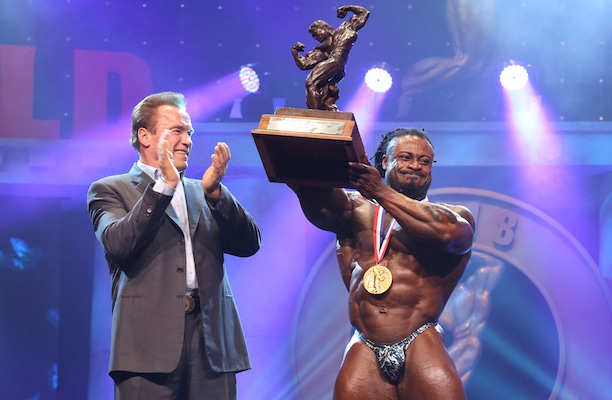 Lorz PR
Today Arnold Schwarzenegger and Fanmio announced a new partnership to elevate the Arnold Sports Network of events to a unique, global audience through Fanmio's distribution platform.

This new collaboration will feature several of the Arnold Sports Festival events including the world-famous Arnold Classic Bodybuilding Competition, the Arnold Strongman Classic, USA Powerlifting, Weightlifting, Armwrestling, MAS Wrestling, Pro Strongwoman and more taking place live from Columbus, Ohio beginning March 4 through March 6, 2022. The Arnold Sports Festival features more than 20,000 athletes from 80 nations competing in over 60 competitive events.

"I was born a bodybuilder and will die a bodybuilder. It is important to give back to the sport of bodybuilding that gave so much to me" said Arnold Schwarzenegger, the Arnold Sports Festival founder, actor and former California Governor. "Jim Lorimer and I started the Arnold Classic to take bodybuilding out of the shadows into the mainstream, inspire millions of fans, and increase the prize money for the athletes as the sport grew. This partnership is the next step on that journey. A PPV experience allows fans around the world to tune-in and enjoy the best of the events at the Arnold Sports Festival, exposing our athletes to a broader audience. I'm looking forward to seeing how far we can take things in the years to come."

Fanmio is an innovative digital platform that is coming off the heels of a successful inauguration into live sports through the high-profile promotion and PPV of Floyd Mayweather vs. Logan Paul in June 2021. Boasting a community of millions of subscribers and a global reach through its native apps available on Apple App Stores, Google Play Stores and the Amazon App Store, the company has demonstrated its ability to deliver on high-caliber events and plans to continue to bring the best in entertainment throughout 2022.

"Our mission is to bring the very best content and entertainment to the world and together with Arnold Schwarzenegger and Arnold Sports, fans everywhere will get to experience the very best of strength and bodybuilding," said Fanmio founder and CEO, Solomon Engel. "We look forward to putting our promotion and platform to work so everyone can watch this March."

Special early pricing for the exclusive PPV is now available for $24.99. Beginning Feb. 1, the event will be available for $34.99, and then $39.99 starting Feb. 22.

For more information on how to watch the PPV on Fanmio, please visit www.fanmio.com/ArnoldSports. For general information on the Arnold Sports Festival, please visit www.arnoldsportsfestival.com/

Media assets for the pay-per-view can be found by clicking HERE.