Advertise With Us
Muscle Sport Magazine
CONTACT US 
Joe Pietaro, Publisher – joe@musclesportmag.com
TAKE ADVANTAGE OF OUR SPECIAL ADVERTISING RATES:
*Leader Board (728 X 90) Above the Fold: $50 per Month 0r $500 for a full year (Banners are on a rotation; ads appear on every page on the site)
*Home Page Banner (300 X 250): $40.00 per Month or $400 for a full year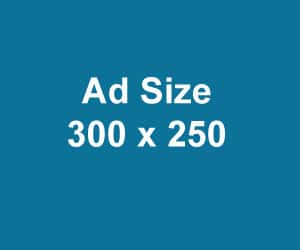 *Title Bar Banner – Adjacent to the MuscleSport Magazine logo at the top (468 X 60): $45 per month or $450 for a full year (Banners are on a rotation; ads appear on every page on the site)
*LinksPage Banner (468 X 60): $25.00 per Month or $250 for a full year
STILL NOT CONVINCED? SIGN UP FOR ONE YEAR AND ONLY PAY FOR THE FIRST 10 MONTHS! THAT'S TWO MONTHS ADVERTISING ABSOLUTELY FREE!
***Our website receives over 2,000 unique hits per day and over 20,000 page views per day.***
MULTI-PLATFORM FREE ADDED VALUE
Take out a full year of one of our web banners and a full page in the magazine to receive the following:
FREE ADDED VALUE PACKAGE:
*Video product reviews (2)
*Editorial product reviews (2)
*468 x 60 Links page banner for a full year
*Keyword links in 4 articles
*Social media posts
PRINT & ONLINE MAGAZINE
'Print is dead,' my ass! Perhaps our competitors may feel that way due to dwindling sales and page counts, but our paper publication has only improved since it was launched in 2012. 
Unprecedented in the industry is our quarterly online magazine which has been prepared the same as if it were in print. First appearing in 2009, we chose to give it the right 'feel' with a page-flipper viewer. This online version will accompany the print publication and be an exact duplicate. 
We are offering special low prices for full page ads per issue in this print and online project – $200. When you take out an ad in one, it appears in both. Two for the price of one! Because each issue will be archived, this one-time payment is basically 'forever.' (Back cover – $300. Inside front and back covers – $250)
HALF PAGE: 8.5w x 5.375h bleed. Ad needs to be 8.75w x 5.5h all copy must be within 8.25w x 5H to not get cut off.
For details and payment information, please contact us at joe@musclesportmag.com. Payments accepted are PayPal, Money Orders, Checks, Wire Services (Western Union, Money Gram, etc.) and Credit and Debit cards via the PayPal system (you do not need a PayPal account to pay this way).